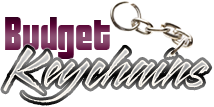 Custom Multi Tool Keychains- Thoughtful Giveaways For Emergencies
Posted by admin
Posted on October 19, 2020
Have you ever thought that a simple keychain can come to your aid in desperate moments? Check out these Mini 4-in-1 Screwdriver tool set with split key ring and carabiner.  These sturdy ABS plastic keychains include Phillips and two slotted screwdrivers.  We have several other models like tire gauge keychains that will  ensure adequate tire pressure and prevent  the risks of flat tires.
These key chains that not just carry keys but also come handy during emergencies make value added handouts for your audience  while your brand imprinted on it will get a panoramic display. Customize these logo keychains with your name and logo to make an ideal marketing tool that will pique easy attention.
Now that the holiday season is closing in, most people will be planning road trips and holidays. Multitool keychains will make a great handout for holiday makers . Whether they are stranded on the highway or plan to pitch in their tents in a camping site  these high utility gifts may be a great choice.
Custom keychains make versatile handouts for all types of business promotions and events like back to school, community events, adventure clubs and DIY forums. Choose from a wide range of multitool keychains with different features to match the needs of your audience. Customize it to get your message into the hands of your audience  literally.
Why Choose keychains ?
Keychains are high utility items that everyone needs to carry their keys. So, when it comes with additional features like multitools, the popularity of keychains will go up manifold. Keychains are high-value items that your recipients will use for a long time. Reusable and seldom discarded, keychains will make countless brand impressions during its shelf life. Anything imprinted on keychains will never be overlooked as keychains will always remain in plain view of the users.
There's no denying the functional appeal of a comprehensive multi-tool.  These pocket size multitool keychains include screwdrivers, bits,  bottle openers, tape measures  and sometimes even bizarre extras like carabiners and safety whistles.  Getting some of these amenities on a single tool is something your audience will be excited about.
As these are keychains first and multi tools second, these logo items will never be forgotten to carry . Your recipients will always have their keychains with them, which would mean that these they have these handy mutitools  on hand without adding unwanted bulk to their pockets. Smaller , functional and  keychain multi-tools  grab easy attention  even in crowded events like tradeshows or business events.
How do you plan to use multitool keychains in your promotions? Share your thoughts .