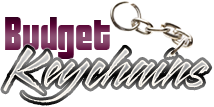 Customized Keychains Drive Up Brand Exposure- Make It Your Marketing Swag
Posted by admin
Posted on November 2, 2017
Its official! It is well accepted too! Promotional keychains will make brand promotional successful by enhancing the brand exposure at easy rates. Unlike TV ads or radio spots that flash by in seconds, promotional gifts that bear your brand and message will remain in front of the audience all its life, thereby reinforcing their brand loyalty. By choosing custom gifts that are highly functional, marketers can doubly ensure that their brand is well seen by their audience and in their social circles.
Custom keychains make such a fabulous gift choice for business promotions. Budget friendly and highly functional, these logo items are something that everyone needs in their daily lives. Customize these with your brand and message and see how these branded items will make your brand well seen and often talked about!
You can't go wrong with promotional keychains! Studies show that 74% of customers have at least one promotional item in their workspace. Make your brand part of it by handing out these ever popular custom keychains. Handing out business gifts is not a joke. It is indeed a serious business considering the fact 89% of consumers can recall the advertiser of a promotional product they had received in the last two years!
Popular promotional products like imprinted keychains can draw as many as 500% more referrals from satisfied customers. Keychains are everywhere; people use it for their keys of home, vehicles, offices and storage cabinets. Every time they use it or carry it, your brand gets a consistent visibility. A quirky keychain will make an interesting talking topic too and anyone who sees it will be keen to know more about this interesting gifts and the brand behind it!
Keychains enjoy a long retention; people won't change it unless it is broken. Interestingly some people use it as collectibles or tokens to express their thoughts or hobbies. It is also a delightful way for people to make out their keys from a bunch.
See what is new and what is hot in promotional keychains. We have a well sorted list of some of the crowd pleasers in the list. Don't miss it!
Novelty keychains: Shop to your heart's content from these impressive novelty keychains that do not look anything like an ordinary keychain. Choose from a range of quirky shapes like cat, guitar, horse and racket – to name a few. Nobody can pluck their eyes off these brilliant master pieces.
Bottle opener keychains: Make sure that your recipients will have a bottle opener for the sun down hours every time they carry these keychains. These custom gifts that are loads of fun and frolic will never fail to get your message across!
Environment friendly keychains: Leave behind nothing but incredible brand impressions with these environment friendly keychians that won't add up to your carbon imprints. Personalize these with your message and see how these popular gifts will make your competitors go green with envy (literally!)
Browse our collection of custom keychains and choose a model that aligns with your theme. Which of these popular keychains is your favorite? Tell us your thoughts at the comments section. We look forward to hear from you!
Share and Enjoy