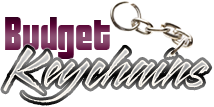 Customize Keychains To Promotional Weapons That Seldom Fail!
Posted by admin
Posted on June 21, 2018
Keychains are essential daily use items that not many people can do away with. To cater to the fashion avante garde customers, keychains have evolved in style and shape, which in turn has resulted in the birth of promotional gift keychains. Keyfobs are not just ordinary rings to keep the keys well organized. These days, keychains offer countless interesting models including multi functional keychains like bottle opener keychains, flashlight keychains and more, which offer more value for your promotional dime.
Promotional gift keychains are well suited for major trade fairs, corporate events, fund raising events and promotional activities. Light weight and easy to carry, custom keychains will make a great way to send home the attendees with your brand. Every time your recipients take out custom keychains to open or close doors or cars, your brand on these will grab the attention of everyone around.
Interestingly an average home needs around 6-8 promotional keychains to keep their keys safe and every time they get a new keychain they will only be happy to grab it. Interesting models like bottle opener keychains or flashlight keychains will get a lot of attention and your recipients will indeed be tempted to change their old keychain with these attention-grabbing keychains that not just carry keys but also pop the top of bottles or light up their way! Every time your recipients explore these keychains they will get engaged with your brand in a subtle yet strong way without any marketing overtones.
Custom keychains are easy to distribute, which makes it easy for your recipients to organize their home keys, car keys, office keys and more. Customize these keychains not just to reflect the personal taste and personality, but also to bring in a pleasant milieu. People will carry keychains wherever they go, which means they will remember your brand and message easily. Anyone who sees these quirky, branded keychains will be tempted to ask where they can get a keychain like that of your audience, thereby setting off word of mouth publicity. A trendy keychain often doubles up as a popular talking topic among anyone who sees it, which means that your message will get an audience beyond the targeted customers.
Custom keychains can be used in countless ways and not just as promotional items. Be it as party favors, appreciation gifts or as a token of support of your social cause, keychains can be employed in so many ways.
We have a complete line of imprinted keychains that will make heads turn.  Share your suggestions and ideas of using custom keychains in your promotions at the comments section below.