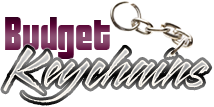 Custom Keychains – A Branding Tool That Makes A Daily Use Item For Your Customers
Posted by admin
Posted on March 22, 2018
Promotional Keychains make perfect tradeshow handouts, holiday gift items or contest prizes to create some buzz and make your brand part of the life styles of your customers. Light weight, budget friendly and easy to distribute, custom keychains are something that will never go out of trend.
Keychains are available in a range of shapes, sizes and colors to complement the needs of your promotional campaign. Perfect for every occasion and budget friendly, promotional keychains are easy to customize and distribute as well. The incredible usability makes keychains the darling of the masses. Everyone needs keychains. People use it not just to organize their keys but also as collectibles and stylish accessories.
What Makes Promotional Keychains Popular In The Marketing Industry?
Popularity
Keychains make important daily use accessories in homes and businesses because keys are used everywhere. There are even keychains that can be used as bottle openers, flashlights and multi tools among others, which drives up the popularity of these custom gifts.
Budget friendly
Keychains are budget friendly and are well suited for mass events and mailer campaigns. These ridiculously cheap custom gifts will get more attention from the recipients than billboards, TV ads, radio ads or other customary promotional items.
Customization options
Keychains can be customized in a way to suit your branding theme and attract the clientele and to highlight your Unique Selling Preposition. Every time your recipients use keychains they will be reminded of your brand and message. Keychains are available in a range of quirky shapes and patterns that will stir up quick interest in anyone who sees it.
Business development
Custom keychains increase business publicity and will work to develop business relationships. Secondly, being budget friendly, custom keychains can be effectively used in mass promotional events without breaking your budget and to grab the attention of prospective customers. Lastly, an attractively customized keychain will get a lot of attention from everyone who sees it.
Some smart ways to use custom keychains
As fund raising items: The low cost advantage will make keychains a thoroughbred fund raising item that everyone will love. You can use to raise fund for non-profit organizations, booster clubs and more.
As corporate gifts: Custom keychains will make a perfect corporate gift that will make your clients and customers feel appreciated. Your brand and message on these will get a lot of attention and your brand image will get a fillip.
As mailer gifts: Not every gift can be effectively employed as mailer gifts; custom keychains will make perfect mailer gifts as these are light weight, compact and will fit into the mailer envelopes without adding up to the postage charges.
By handing out imprinted keychains, your recipients will always have your brand in their purse at all times. Hand these out during the next business event to ensure maximum brand recognition.
Have you used custom keychains in your promotions? Tell us your experiences at the comments section below to join the conversation.