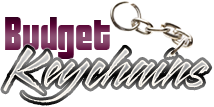 Custom Tennis Keychains – Perfect Handouts For US Open Season
Posted by admin
Posted on February 27, 2020
Tennis is one of the most popular sports in the world, which at present  enjoys number 4 position in popularity with one billion worldwide fans. In US also tennis is incredibly popular that takes credit to over 17.9 million players and countless tennis fans that watch tennis matches regularly.
So, putting your brand on tennis handouts will make a smart move to reach out to the tennis loving audience.  For any avid tennis fan there can't be anything more thrilling than the sound of the racquet's strings hitting the rubber core of the tennis ball! Tennis mania is truly on.
 Now that the US open tennis season is round the corner, tennis themed custom gifts will make an appropriate and budget friendly handout for marketers to make their message well seen and appreciated.
The most popular among tennis themed handouts is probably tennis keychains thanks to its low cost advantage and portability, which means that your recipients will carry your brand wherever they go. These keychains can be easily attached to the backpacks or purses to carry both their love for tennis and your brand!
Create a custom keychain to give to your tennis fans a handout that they cherish. The best part is that if not used for keys, it will still make a great inspirational addition to any sports bag!  Why not make it unique and special by adding your own quote, artwork or image  on this keychain? Your recipients will truly find these logo items as interesting as an engaging game of professional tennis!
Lightweight, portable and fashionable, Tennis Racket Shape Bottle Opener Keychains are the best gift for employees, clients and business events. These make great party favors for personal events like family reunions and birthdays among others. It will make a great gift on a budget for any tennis fan. These bottle opener keychains will help you to hit some great competitive strokes in your promotions.
These make great handouts during fundraiser tennis matches, community events,  sports store promotions and infact any tennis themed events where huge participation is anticipated. Did we say that bulk orders will fetch the best discounts for you? Choose from your favorite colors.
LED Flashlight With Bottle Opener Keychains Shaped like a tennis racket, this LED flashlight with bottle opener & keychain is loved by most sports lovers. These will get a lot of eyeballs during picnics, tail gating parties or camping when it becomes necessary to carry a flashlight and a bottle opener alike.
Now that the US open is only a few months away, it will make a great occasion for marketers to add up to the thrills and spills of a tennis game into your promotional campaigns. A fun twist is all it takes to make your promotional event stand out. Get started right away!