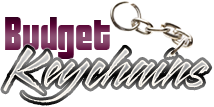 Custom Luggage Tags – Great Handouts For Travelers
Posted by admin
Posted on February 28, 2020
People travel more often and more distances these days than ever due to their busy work and life needs.  Travel companies and tour operators can spread their word and reach out to the travelling community by handing out custom gifts that they find useful. Reports show that useful gifts will get a lot of attention and retention than novelty items.
On a budget? Don't you worry; you have a lot of functional handouts at pocket friendly prices.  Probably the first item that comes to anyone's mind while talking about travel accessories would undeniably be custom luggage tags.
Though it may seem small and nondescript, a luggage tag is a must-have item when traveling. It helps people to spot their bag from  those endless line of  bags on the carousel and make sure that  they  grab it before the shuttle bus leaves from the airport! Models like Voyage Luggage Tags with an Id slot will make a great choice.
Luggage tags make a smart way to keep track of your belongings and prevent the unfortunate incidents of luggage mix ups. Offered in a wide range of material choices, sizes and models, custom luggage tags will get the undivided attention from people around and help you to add a little personality to your brand.
If it is a cute and unique luggage tag like customized Journey Luggage Tags, your recipients will even be tempted to talk about it to their friends , which means your message  hits a wider audience. Made of Vinyl, these resilient luggage tags will avoid baggage mix ups and eases the journey for everyone.
Designed by keeping the needs of the travelers in mind, luggage tags will  conveniently fit all types of suitcases and bags. Customize these with your logo, message or artwork and see how your recipients will find the task of spotting their bags a lot more fun!
Creative Mod Luggage Tags will give any bag a bit of dazzle and set the bags apart! Made of sturdy vinyl material, these tags will look good and last long and area available in a range of colors. Get your brand and message imprinted in silkscreen colors to complete the look.
 Light weight, compact and budget friendly these logo items are great choices for mass events like tradeshows or even email campaigns. Choose from a wide range of luggage tags, customize it to your style to make great gift ideas for  your globe-trotting clients or customers. These make great handouts for travelling employees as well because these will double up as a high visibility billboard for your brand wherever they go.