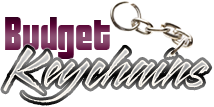 Custom Keychains- Cheap Giveaway Ideas for Every Event
Posted by admin
Posted on February 19, 2020
Keychains are popular and above all budget friendly giveaways that work with almost any type of marketing event. These make great souvenirs, and trade show tokens for you  to advertise your business effectively. Probably the winning card of custom keychains is their versatility and popularity.
Everyone will find keychains useful- irrespective of their age or demographics. These make stylish accessories and collectibles as well. People even take snapshots of their hotel room keys or their new car keys to share in instagram to flaunt their fashion sense. Keychains indeed make a great talking topic among everyone!
Keychains are all over; anything imprinted on these will never get overlooked! What makes keychains so effective in mass promotions probably is its light weight and compact design, which makes it easy to distribute. Keychains can be used to promote all types of events and occasions; these will never look odd in any promotional context and remain on trend at all times.
Even in this digital age, people use keychains- not only to organize their keys but as keepsakes, props and even fashion accessories. Today, we have a lot of interesting models in keychains like bottle opener keychains, flashlight keychains or tapemeasure keychains among others.  The added features of these keychains make them a crowd favorite.
Promotional keychains happen to be handouts that keep on giving. Just imagine the exposure you get every time your recipients open the door, start the cars or pull out their filing cabinet drawers.
Here are some interesting models to consider
Acrylic keychains: Sturdy, stylish and cost effective, acrylic keychains win hands down as promotional items. Choose from a wide range of shapes like round, house shaped, heart shaped and others to match your branding theme. Make use of the generous imprint space to put your brand and a great artwork on.
Floating Keychains: These make great handouts for beach hotels, island resorts, cruise holidays and infact any event in the water. Made of soft squeezable polyurethane foam with a matte exterior and offered in a range of bold colors, these keychains will stay afloat even if you drop it accidentally.
Bottle opener keychains: Whether you use it to keep the keys in place or pop open the bottle tops , your brand imprinted on these brilliantly colored keychains will get a lot of attention. Choose from a wide range of interesting models including sports themes and animal shaped keychains  among others to make heads turn.
 Flashlight keychains: Though we all need flashlights during emergencies like power outages and natural calamities, most people don't think about it till they actually need it. This is what makes flashlight keychains a great gift choice. You will have the added benefit of a flashlight in your keychain, which is simply cool!
Need tips or ideas for your own customized keychains ? Visit our website for the most trending keychain models or get in touch with us today.
Share and Enjoy