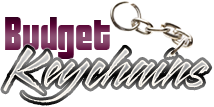 Custom Star Shaped Keychains – Perfect Christmas Gifts On A Budget
Posted by admin
Posted on November 13, 2019
Star shaped gifts make iconic Christmas handouts, promotional gifts and party favors. Star shaped gifts remind the Star of Bethlehem that guided the three wise men from the East to the place of birth of Jesus. Star shaped gifts can add a wow factor to your holiday gifts and can also double up as symbols of high achievement and inspiration.
If you are looking for star shaped custom gifts on a budget, look no further than these custom keychains. Everyone needs keychains to carry their keys and to keep it well organized. The immense functional value of keychains has made it a time tested custom gift among marketers. Offered in a range of shapes, color and material choices, star shaped keychains can be personalized with the brand and message of businesses to make it a high visibility custom item that ensures the much needed portability and exposure for your brand.
Just imagine the number of times your recipients may have to take their keychains in a typical day. From locking the house doors, to driving their cars to office and opening their filing cabinets, keychains get used many times a day. Every time your recipients use these, your brand and message will get a lot of attention. So let your recipients get star struck literally with these elegant keychains that are born crowd pleasers.
Shiny Nickel Finish Star Key Tags: These Shiny Nickel Finish Star Key Tags are perfect choice for appreciating your employees or customers and make perfect Christmas themed handouts as well. The Shiny nickel finish along with the star shape will add a wow factor to these logo items.
Silver Stella Spinner Star Metal Keychains: Add a spin to your marketing campaign with these attractive custom printed silver Stella spinner star metal keychains that stand out for its metallic chrome finish and spinner star frame. Get your logo and message imprinted on the spinner star metal to make it a great handout during tradeshows, fund raising events and celebrations.
Star-Shaped Keychain Rings: Light up your promotions with this silver star-shaped key ring that will make an elegant wedding favor, personal gifts and promotional items. Nobody can resist these exquisite keychains that are born to steal the limelight. Put your brand, message and Christmas greetings over it and see how these logo items will tilt the spotlight towards your brand. These make great Christmas stocking stuffers, holiday bag gifts and corporate gift items alike.
Star Shaped Silver Stella Metal Keychains: The silver sheen and the attractive star shape combination will make this custom gift truly special. Offered in a gift box, this star shaped keychains will offer a generous imprint area for your brand and message. This silver stella metal keychain is offered in gift box to complement the holiday theme, which makes it a perfect choice during high profile corporate events, business meetings and holiday promotions.
Be the first to share the post and spread the word and leave your feedback at the comments section. You can also visit our facebook page to see the trending keychains on offer.