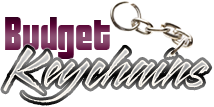 What Makes Custom Keychains Better Than The Best Among Promotional Items
Posted by admin
Posted on September 8, 2017
Let's admit it! The best and most popular promotional items will be both practical and portable for sure. Practical gifts like keychains get used regularly, generating consistent brand exposure for your brand. The more often the items are used the better will be your brand visibility. Keychains are something everyone uses many times a day. From locking up the house before leaving for work, opening the car, unlocking file cabinets at work- it is amazing to note the countless occasions where these logo items get used every single day.
Portability
An ideal promotional item should be easy to carry around, so that it can be used in various places to ensure maximum brand exposure. Custom keychains have an added advantage of being highly portable where the recipients can carry these in bags, wallets and pockets. A quirky keychain will make a great talking topic and your recipients will get the bragging rights for life! Every time keychains generate interest, your advertising message over it gets some attention too.
Budget friendly
Keychains have one of the lowest costs per impressions and thus offer the best value for your money. So, if you are looking for a good quality gift at easy rates, look no further than key rings. Bulk orders carry the best deals, which makes custom keychains perfect promotional items for tradeshows and mailer campaigns. Offered in a wide variety of materials like plastic, metal and leather, keychains also come in a mind boggling shapes and sizes to cater to the specific promotional needs of your recipients.
Key rings with extra functions are quite popular as they offer good value for money. These logo items that are a wee bit different from the ordinary will stir up a lot of interest among anyone who see it. For instance a keychain that doubles up as a bottle opener is more likely to get retained than an ordinary keychain because your recipients may replace the ordinary keychain that they already own with these combo items that are more useful. Personalize these logo items with your brand and message to make it a long lasting reminder of your brand.
Here are some of the custom keychains that make interesting marketing swag
Bottle opener keychains: Let your recipients not just open the locks but the beverage bottles as well with these dual function keychains. Your brand and message on these combo gifts will never fail to impress the audience.
Flashlight keychains: Every time your recipients carry the keys they will also have a handy flashlight at their finger tips. This custom gift will make a great value for money item that nobody can resist
Carabiner keychains: Ensure hands free convenience for your recipients with these handy carabiner keychains that can be attached to the belt loop or bag straps. These logo items will never fail to grab the attention of the world outside!
Whistle keychains: How cool are these keychains that are not just keytags but a safety whistle as well, which will grab easy attention during emergencies? This will make a sensible gift idea during fall and winter promotions. Get yours today!
We have a lot more. Browse our complete line before making up your mind.