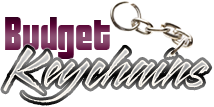 What Makes Imprinted Keychains Great Handouts For Cleaning Services
Posted by admin
Posted on November 14, 2019
Cleaning services are crucial to both residential and commercial properties. With stringent  healthy housing regulations in force, most people depend on professional cleaning services to keep the spaces clean. Cleaning services are simple yet essential services that bring in substantial revenue .Low set up fee and hiring costs and flexible working hours make cleaning services a great choice for enterprising entrepreneurs.
Most cleaning services rely on word of mouth publicity and referrals for their business. Popular freebies and custom gifts like keychains are the biggest triggers to bring about this.
House Shape Acrylic Keytags will make a strong reminder of your brand and services. The well recognized and cherished shape of house of these keychains will work in favor of your business. People will be curious to take a closer look at the message imprinted on these keychains and your business will get the much desired word of mouth publicity.
Square Level Tape Measure Keychains : Every home owner needs a tape measure for their DIY tasks and minor maintenance works that may pop up. Your brand will never be overlooked and they know where to find cleaning services when they need it.
Guitar Bottle Opener Keychains: Bottle openers make a popular accessory for everyone to pop the top and uncork the party fun. Your brand on these will get the attention of many family audiences for sure. The unusual shape of these keychains will work in favor of your business for sure.
Light Buddy Pen Keychains: It is a keychain and a pen as well. So, it is unlikely that your recipients will ever keep it away!
Keychains always remain in the eye-span of your audience. So, when they need your services they will never miss you.  Consistent brand exposure will make countless impressions, which in turn will go a long way in boosting your brand popularity.  Easy to distribute  and store, keychains continue to make a popular business gift even in this digital age of keyless and biometric locking systems.
Have a better idea on making custom keychains your promotional items? Do share your thoughts with us on our facebook page to join an interesting conversation.
Share and Enjoy