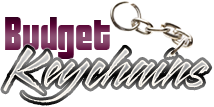 Novelty Keychains Make A Fun Way To Promote Personal Training Business
Posted by admin
Posted on November 12, 2019
Over the past few years, the demand for qualified fitness instructors has only grown. From the latest trend of boutique gyms to athletic centers, standard gyms and specialty centers – options are limitless for the users. Trends may change but the demand for instructors is always high. What could be the best way to highlight your specialty? Free gifts!
Custom novelty keychains will make an interesting handout for personal trainers and fitness centers to get their name into the hands of their clients. Everyone needs keychains in their life. And can there be a better way to encourage them to stick to their workout schedules than keychains afterall. It is one item that they gets seen many times, everyday. Whether they open the door, lock the cabinet or take the wheels, your brand will get a premium quality facetime from them.
Quirky and curious, novelty keychains exude a casual charm and grab easy attention from everyone around. Here are some best-selling models that you will find interesting.
Bicycle Shape Bottle Opener Keychains: Cycling is an ecofriendly model of transportation that is also good for nature and keeps the air clean. Interestingly it will also double up as fun way to stay healthy and fit! Inspire your clients to adopt an active life style with these keychains. Your message imprinted on these will go the distance!
  Dumbbell Stress Reliever Keychains: Your recipients will surely be inspired to pull their weight in getting the fitness goals achieved when they see these keychains. Your clients will be happy to show off their fitness mantra to the world outside while your brand imprinted on these will get a hefty makeover!
Heart Shaped Keychains: Encourage your clients to have a healthy heart and body by sticking to their fitness schedules. These heart shaped keychains will make a constant reminder of not just the fitness goals but your brand message as well.
Happy Mood Maniac Stress Reliever Keychains: Within a healthy body lies a happy mind! Check out these delightful, happy-faced stress reliever keychains that will beat stress and make the clients feel happy. Your message on these keychains will get a lot of eyeballs for sure.
 Apple Stress Ball Keychains: An apple a day keeps the doctor away. Motivate your clients to eat healthy and stay fit with these brilliantly colored keychains. Get easy attention of everyone around and get your message out.
Are you planning to make these keychains as your promotional items? Share your thoughts with us on our facebook page to join an interesting conversation.
Share and Enjoy