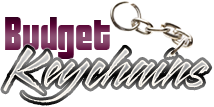 Bottle Opener Keychains- Nobody Will Ever Miss Your Message
Posted by admin
Posted on November 7, 2017
Ideally, an effective promotional gift should serve both as a billboard for your business and high utility item for your customers. This is precisely what makes bottle opener keychains a great choice. Budge friendly and highly practical, keychains can make the daily lives of your recipients easy and hassle free by keeping their keys well organized and safe. Interestingly, there are not many custom gifts that have undergone changes like keychains.. From being simple rings to hold keys, these have evolved to become fashion accessories, toys and even multi tools as in the case of bottle opener keychains. Every time your recipients carry their keys, they are rest assured that they have a bottle opener in hand – for those sundown hours!
One of the most popular among keychain models, bottle openers keychains have become the favorite custom gifts, party favors, tradeshow handouts and mailer gifts all at once. Customize these with your brand and message to make it a perfect way to reach out to your audience.
If you are still wondering, here are a few of the benefits that custom bottle opener keychains enjoy.
Countless Choices
Offered in a range of interesting shapes and colors, bottle opener keychains will make a perfect choice for color themed events. Choose from a mind boggling range of shapes including beautiful birds and animals to exciting sports themes, human figurines and more to make it align with your brand and message
Portable
Light weight and compact, bottle opener keychains are easy to store or distribute, which makes it a perfect choice as tradeshow handouts or mailer gifts. Your recipients will surely have a pleasant surprise when they get something in their mailbox in this digital world where tangible gifts have become rare. Every time your recipients carry around these handy gifts to office, parties or on the move, your brand on these will get a lot of attention.
Versatile
Another good thing about keychains is that it can be used for promoting all types of brands and messages and to reach out to a gender neutral audience. So, if you have been wracking your brains to find a gift item that does not stand out like a sore thumb in your event, place your bets on these amazing custom gifts of keychains.
Budget friendly
Keychains are low in cost, which means marketers on a budget can still afford to hand out this gift to everyone in their list. Keychains have one of the lowest costs per impressions as they continue to work for your brand consistently for a very long time without any repeat investment of effort.
Exposure
Keychains are items that stay exposed and not remain hidden in purses or closets, which means that your message and logo on these will get a lot of attention. Highly useful, these daily use items will drive up your brand recall and exposure in no time.
Planning to use bottle opener keychains as your promotional items? Browse our collection and choose a model that matches your brand. Visit our facebook page to know more about the trending models in custom keychains.
Share and Enjoy