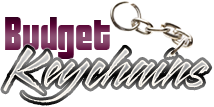 Custom Metal Keychains – Classic Business Gifts That Won't Cost You A Fortune
Posted by admin
Posted on May 29, 2018
Choosing corporate gifts for special clients and customers can be easier said than done considering the fact that you need the best and the most elegant gifts to impress your customers and still stay within your budget. This is what makes metal keychains a great choice.
Metal Keychains can be customized with your company logo, name, and contact information and people will always be reminded of your brand every time they lock their doors, open the cabinets or get into the car. Not many custom gifts can match the popularity of these keychains for sure. The more people see your business name, the bigger will be your brand exposure. Though they are something ubiquitous and small, metal keychains can easily increase your business sales and boost your brand image.
Metal keychains make a highly fashionable and functional gift item that can be effectively used in countless occasions. Here are a few suggestions.
As promotional gifts
Metal keychains make luxury gifts during holidays or special promotional drives. Car companies can effectively use it to promote the car models that they are selling with these custom keychains. Every time they hand out a set of keys to their customers, it will make the customers proud and excited at the thought that they already own a car. A well-crafted metal Keychain will make an interesting talking topic for anyone who gets into the cars of your primary recipients and by the end of the journey it is possible that you have a new set of prospective clients in the fold!
Employee appreciation gifts
Appreciation gifts will go a long way in making your employees feel special and well appreciated. Metal keychains will make a highly functional and elegant gift item that your recipients will surely like. Customize these with your brand and message to make it a great employee appreciation gift.  Make the employees feel special with these Star-Shaped Keychain Rings, which will make a befitting gift for their stellar performance. Round Triple Spinner Rosarno Metal Keychains is another wonderful choice to consider. The triple spinning action of these keychains will make them a fun toy and a stress buster as well. Offered in a gift box, these elegant keychains will make a perfect talking topic in the social circles of your recipients. Your brand image will go up manifold after handing out these stylish gifts for sure!
Team spirit items
Metal keychains make great team spirit items for sorority events, corporate golf weekends and other events. Anything imprinted on these exquisite keychains will get a lot of attention and your brand will hog the limelight in no time.Hanford Metal Keychains that flaunt a fabulous leather and metal design will make a high value gift. Every time your recipients use it they will be flaunting not just their team spirit but your brand image as well.
We have an exclusive range of metal keychains in all possible price rates. Explore to get the best deals. Do share your experiences of using metal keychains in your events in the comments section.