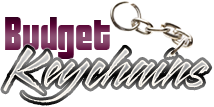 Custom Keychains – Everyday Advertising for Your Brand at Easy Rates
Posted by admin
Posted on May 28, 2018
Keychains make one of the most popular party favors and promotional giveaways these days. The functionality that keychain offers will make it a great promotional gift that business owners can seriously consider. You can be sure that the customers will surely use them, thereby giving your brand the much-needed exposure.
Looks can indeed be deceptive and if you doubt about the promotional potential of these pint-sized keychains, take a look at some of the most popular tradeshow swags or mailer gifts that are making headlines. It would obviously be keychains. Let's be frank about even in this robotic age, where state-of -the- art- security systems are common, most people prefer to stay safe and well organized with the tried and tested keychains from the analog world!
The small and compact nature of these keychains will make it easy to carry them around, which will further enhance the portability and exposure of your brand imprinted on these. These are highly useful gifts that anyone will bekeen to get. Keychains can be used to promote all types of businesses especially car dealers and car rentals among others.
Custom keychains make a great advertising material as they remain in the eye span of people always. Be it at the car, home or office, a trendy custom keychain will grab the attention of anyone around and will even make a great talking topic. Keychains have evolved to be interesting keepsakes and a fun way of expressing the thoughts and hobbies of people these days.
Keychains are something that all types of businesses can use to reach out to both potential customers and existing customers. It will keep your customers excited about your brand and will enhance their brand loyalty. Next time when they need your products or services , they will have your contact details right at their fingertips. You can employ these as individual gifts or as gift bag items. No matter how you use it, keychains will make a perfect way to make sure that they do not forget your brand.
Did you know that keychains get seldom trashed because of their high utility and the familiarity the user develop with this essential item over a period of time? These brightly colored keychains often make an easy way for most people identity a particular set of keys. Offered in a range of colors and unique shapes, you can choose an item that goes well with your product line or brand color to enhance the appeal of these custom gifts.
Choose from a range of shapes and material choices to pick up a keychain that will complement your business theme.