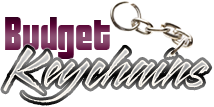 Imprinted Keychains – Trendy hand Outs to Enhance the Branding Experience
Posted by admin
Posted on May 30, 2018
A key is not just for the mundane use of locking or opening doors or cabinets, it is a symbol of the incredible opportunities that remain to be unlocked and a token of perseverance. Keys make us feel safe and secure and that is what makes keychains equally popular as they help us to carry multiple keys and stay organized. Everyone needs keychains; no wonder it is one of the most popular promotional items used in marketing campaigns even today.
If you have a diverse audience, gender neutral gifts like keychains will be the best choice as you do not end up displeasing the clients with the wrong color or gift choice. Highly versatile and functional, these will make great handouts for store promotions, brand building and more. Offered in countless models and color choices, custom keychains can be selected to complement your promotional theme or brand color for added effect.
Keychains are the subtlest way to get your message across into the hands of your customers. Most people fiddle with their key chains, thereby putting your brand and message across to everyone around. Nobody can turn a blind eye to these brilliant keychains that dangle in front of them. Trendy keychains make interesting banter topics and your brand will get discussed too
Keychains have come a long way from being plain and ordinary rings that were designed just to hold keys to trendy fashion statements these days. Today, keychains are offered in interesting combo models including those with flashlights, tape measures, bottle openers and a lot more. Every time they use it as keychains or the other tools, your brand and message imprinted on these will get a lot of attention.  Offered in a range of shapes, keychains make perfect branded gifts that offer great value for money to these otherwise simple keychains.
The high retention of keychains is what makes these logo items high value gifts. Most people won't discard keychains unless it is damaged, which makes these logo items high value gifts, these budget friendly handouts that are available starting a few cents will give assured ROI during its life time.
A few Tips to make keychains efficient branding tools
Keychains will make great handouts to spread your brand name and as handouts during milestone celebrations, events or moments of joy such as when your home team winning a championship. Anytime is a perfect time to handout keychains.  Choose keychains in interesting shapes or brilliant colors to grab easy attention. Customization is the key to make heads turn towards your brand. Put in not just your brand or contact details, think about interesting taglines, add your mascot or even a puzzle to increase the chances of getting your audience engaged with your brand.
Promotional keychain will make an interesting way to market your business and to get your customers remember your business name. Shop from our best-selling models like bottle opener keychains, flashlight keychains and novelty keychains among others to get the best value for your money.