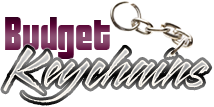 Custom Laser Engraved Keychains – Much More Than Great Gifts
Posted by admin
Posted on September 16, 2021
Looking for some unique gifts or great promotional items for your business? Then, custom keychains will make a great choice. Leave a lasting statement with custom Keychains and make consistent impressions at one time investment. Whether you are buying it as personal gifts, party favors or promotional giveaways, custom Keychains will make a great choice.
Laser engraved metal keychains exude a classic charm and re well suited to highlight the fine detailing in your artwork and logo. Even if you have a simple design, engraving will make it look elegant and rich.  Show your appreciation towards your employees, promote your brand and your brand image and highlight what you do.Printed metal Keychains are available in a wide range of models, shapes and colors and are great for recognition, appreciation, and branding purposes.
By getting your message laser engraved, you can ensure that your message will remain in plain sight of the audience for a long time without fading off. Keychains are designed to face the rough and tumble of daily lives and laser engraved message will stand the test of time effectively.
Appreciation
Personalize your Keychains with a message to show your clients, employees or business partners how much you value them. Make use of the strategic display spot on the Keychains to highlight your brand and message. Keychains will remain front and center of not just your recipients but everyone around and  this high visibility is what makes these logo items incredible brand building tools.
Branding
Enhance your brand personality with custom Keychains that are laser engraved. Adding your message makes it different from ordinary Keychains and there can't be any keyrings in this world that are exactly like these logo Keychains.
Versatile gifts
Custom laser engraved Keychains are not just  pretty accessories but are one of the most personalized, thoughtful gifts you can give to someone for any occasion or event in their lives. Ideal as wedding gifts, birthday favors  and milestone events, custom Keychains are the best way to show how much you care for their happy moments.
Keepsakes
Keychains in general enjoy a long shelf life and most people never replace it as long as these are working fine. Custom laser engraved Keychains will even end up as keepsakes and souvenirs thanks to its elegant design and finely detailed designs
Holiday gifts
Keychains even make delightful holiday gifts and stocking stuffers thanks to its small and compact size and innumerable color choices.
Need more inspiration? Browse our collection to choose a model that matches your theme and budget.