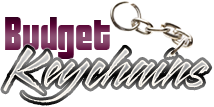 Custom Luggage Tags- The Budget Friendly Way To Spread The Word
Posted by admin
Posted on September 17, 2021
Luggage tags not just help people avoid a possible luggage mix up in airports but also help them retrieve lost bags. This will show how important these logo items can ever be in ensuring a hassle free travel for your recipients. Marketers looking for a budget friendly handout in getting their message across will find custom luggage tags a great choice. Offered in a wide range of colors and models, these logo items will put your brand on a wide display while engaging your prospects with your brand all through their journey.
The best part is that luggage tags are not just for air travel but are useful for people travelling by train, bus or even ship. It will serve as an easy identification for your recipients to find their baggage and make travelling enjoyable and worry free while putting your brand on a wide display.
What makes custom luggage tags exceptional?
Universal: Luggage tags are popular everywhere. By choosing these ubiquitous items as your giveaways, marketers can easily enhance their brand outreach and break the barriers of distance and time.
Unique: Luggage tags imprinted with your brand, message and quotes will make a unique and thoughtful handout that will never be missed. These classic giveaways will enhance their luggage while promoting your brand. Choose brilliant colored tags or design it uniquely to make it attention grabbing and one of a kind.
Long lasting: Designed to last long and work tirelessly for a long time, luggage tags will make a constant reminder for your brand that will make consistent impressions. Choose from various models including leather, metal or plastic to match your budget and promotional needs.Combo models like luggage tags with pens are interesting variations that can be considered. Designed to hold up in all types of weather and the handling of  security and baggage agents these logo items will get a lot of attention in hotels, airport lobbies and more.
Fun to customize: Tags have a high visibility imprint space that can be utilized to place your logo, message and taglines to make a highly visibility billboard for your message that is easy to read even from a distance.
Design matters! Whether you opt for a simple,  classy, or minimalist design, custom luggage tags will offer a lot of creative scope for marketers to highlight their brand image.
Easy to distribute: light weight and easy to mail out or handout in person, printed luggage tags will get your message far and wide.  No matter whether you use it as travel trade show swag, store promotional items, mailer gifts or more, you have a proven marketing item in custom luggage tags.
Explore our complete line of custom luggage tags to find a model that will match your promotional needs.