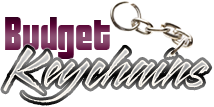 Custom Keychains- Daily Brand Impressions At One Time Cost
Posted by admin
Posted on September 15, 2021
Keychains are used on a daily basis, and almost always remain in the hands of your clientele, making it ideal promotional gifts. With your logo and message imprinted on these logo items  your business is bound to be on the minds of your customers throughout the day while making their lives easier. A must have for homes, offices, cars and shops, promotional key rings are  well retained handouts that will never be missed.
At a reasonable price point, keychains are budget friendly handouts for small businesses and low budget promotions as well. Offered in an interesting cache of models including multifunctional types, Keychains will make interesting handouts that are worth a serious consideration.
Personalized keychains will let your message go everywhere your recipients go. Keep your brand on the minds of your clients and prospects each day and enhance your brand recall. Every time they grab the keys, their attention will be drawn towards your logo.The more frequent an item is used the more influential will it be!
This repeated exposure will ultimately turn into their brand loyalty. Everyone needs Keychains to keep their keys well organized and safe. By choosing  high utility handouts like keychains you can make the lives of your recipients easier while double up as a convenient advertising for your business.
Make use of the high visibility imprint space on Keychains to place your logo, constant details and something more to make it truly interesting. Think of fun quotes, puzzles or artwork to enhance the brandability of these logo Keychains. You will be surprised at the crowd pulling potential that these pint- sized Keychains enjoy.
Now for some popular models that you will find interesting
Flashlight Keychains
Designed to be a flashlight and a keychain, these logo items are hard to miss. Your recipients will feel safe and reassured in the dark as they will have a source of light at easy access every time they carry their Keychains! Compact and discreet, flashlight Keychains are well suited for mailer campaigns, store promotions and more.
 Bottle opener Keychains
Keychains that can hold keys and pop the top of bottles with ease, bottle opener Keychains will ensure more value for your promotional dollars. Choose from a wide range of models, shapes and colors to match your promotional theme.
Need more? All you need to do is browse our complete line of custom Keychains to find a model that you will find interesting.