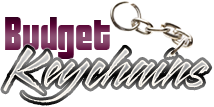 Custom Keychains- The Popular Handout To Promote Your Brand
Posted by admin
Posted on May 3, 2017
Custom keychains will make an effective and practical way to promote your business. More and more companies are resorting to the idea of handing out promotional gifts because newspaper ads and TV spots have become costly than ever before and has become less efficient in grabbing the attention of the audience and retain their interest. Promotional key chains are one of the most popular merchandise presented to customers. Keychains are something everyone needs in their daily lives and can leave a long lasting influence on the customers.
If you want to reach out to a larger audience, you will find these logo keychains useful as these are low cost and are something that everyone will cherish for a long time. If you really want to increase the chances of your brand to get remembered by your customers you can even use multifunction keychains that will come handy for many other purposes than carrying a set of keys.
Flashlight key chains: Flashlight keychains are highly useful as these can be used as a source of light at dark and can be used for a long time. Every time your recipients use these to open doors at night or in the garage, these keychains will grab easy attention of everyone around. These keychains will make a great choice for those who are on camping or hiking trips or while traveling.
Bottle opener keychains: After all it won't take much time for anyone to slip into the party mood and that is why these little bottle opener keychains are popular. Keep the keys well organized and pop the bottle tops with equal ease with these multifunction keychains that will please even the most discerning customers. A bottle opener key chain will make a perfect companion during picnics, beach holidays or pool parties. The best part is that these keychains are available in various shapes and sizes as well.
Compass key chain: A great choice for those who love to travel, these keychains will ensure the dual advantage of being a compass and a handy keychain all at once. These can be clipped to a belt loop or backpack as well. Every time they find the right route and direction using this compass, your brand recall will go up manifold. Customize these compass keychains with your brand and message and see how these combo items will leave everyone impressed.
Whistle keychains: Let's be frank about! We all have a kid inside every one of us and these silly logo items like whistle keychains will make a great choice to pamper the kid in your audience. Be it as a shrill toy , a safety item or a handy way to keep the keys well organized, these logo items will be remembered for a long while so will be your brand on these!
Browse our collection of custom keychains and pick up a model that suits your needs and you will surely be pleased by the impression that these will leave in the minds of your customers.