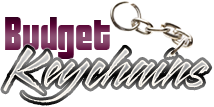 Custom Keychains Will Get Your Brand Travel With Your Recipients
Posted by admin
Posted on September 1, 2017
Marketers strive to discover innovative ways to reach their target audience far and wide. However when they have a strict budget to stick to then no promotional methods can match the charm of custom products. Low in cost, long lasting and hugely popular these logo items will keep your brand and message right in front of the eyes of your audience unlike billboards that have a limited reach.
Useful gifts like promotional keychains will make a great handout during tradeshows and mailer campaigns. Keychains make a useful gift that can be used as employee gifts, store promotional item or fund raising gifts among others.
Here are some custom keychain models that can be considered.
The dual purpose bottle opener keychains make a great choice of all times. Convenient and useful, these logo items will keep your brand right in the middle of the partying crowd, earning a lot of attention from everywhere. Imprint your message or logo on these and you are rest assured that your target audience would notice you. KeychaIn bottle openers not just open bottles but enormous business opportunities. Everyone will grab these freebies not only for its utility but visual appeal as well. Offered in a range of colors and shapes, these keychains will turn heads as they twirl around the fingers of recipients or at the bar counter or party table. The Key chain Bottle Openers that are cheap as chips will be retained for a long time by your target audience as they maintain their sleek look and engraved prints for years.
Why not light the way of your recipients with these custom flashlight keychains? Everyone will love these smart gifts that will ensure a ready source of light every time your recipients carry their keys with them. These logo gifts will be highly valued as safety kit items, keychains or as trending accessories or collectibles. Flashlight keychains get your message across to more and more people and will enhance the brand recall for marketers. Offered in a range of colors and sizes, these kaychains are hard to resist. So, what are you waiting for? Leave your mark with these highly functional keychains from our collection.
Carabiner  keychains will make a great choice to get connected with recipients that follow an active life style. Extremely useful for managing keys on the move, custom carabiner keychains can be easily attached to customer's pockets, wallet, belt loops and pockets. Ideal for hikers, campers and people who are required to carry many keys such as truck drivers, janitors, office assistants, these logo keychains will ensure a 360 degree display for your brand.
Browse our complete line of custom keychains to choose a model that suits your needs and see the difference that these pint sized custom handouts will do to your brand!
Share and Enjoy