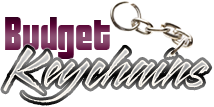 Paint The Town Pink With Custom Pink Promotional Keychains On Breast Cancer Awareness Month
Posted by admin
Posted on August 30, 2017
October is breast cancer awareness month, which makes a great time for everyone to put their hands together and take a vow to fight against this deadly disease. One of the common forms of cancer among US women, breast cancer sniffs out a lot of precious lives every year. Health care organizations, non profits and businesses can come together to spread awareness about the prevention and risks of breast cancer by planning health events, community health check up clinics, health marathons and more. Marketers looking for a socially responsible promotion can make breast cancer awareness their brand campaign theme.
Custom keychains Make a great way to spread awareness about breast cancer as these are highly useful, budget friendly and above all easy to distribute and store. These will make a great reminder of this social cause and will also put your brand on top of their minds. We have an exclusive line of personalized pink keychains that will make a perfect gift choice for pink campaigns. Get started with these top selling models.
Tennis Racket Shape Bottle Opener Keychains: These pretty pink colored bottle opener keychains will make a great souvenir of the awareness campaigns for your recipients. No matter whether they use it as a bottle opener or a keychain, your brand and logo will get a wide angle display on these.
Coaster Shape Round Flashlight Keychains: Being a handy light source and delightful dainty keychain, it enjoys a high chance of acceptance, when offered as a tradeshow giveaway or business gift. Ideal to fit in bags and purses, these logo items will make a perfect awareness campaign handout.
Slim Rectangular Flashlight With Carabiner Swivel Keychains: Custom slim rectangular flashlight with swivel keychain and carabiner will make a value added gift item. Apart from being a safe hanger for the keys it will make an easily accessible light source for your recipients. Low in cost yet high in utility, these pink swivel keychains will make great handouts for health events and tradeshows.
Bicycle Shape Bottle Opener with Keychains Holder: The unusual shape of these keychains will grab a few envious glances from anyone who sees it. Your recipients will surely be impressed by the attention they get everytime they carry around these keychains that can be used to promote bike stores, automobile showrooms, cycling events and more apart from spreading awareness on breast cancer. Personalize with your brand and message and see how easily these logo items will add wheels to your promotions.
Flamingo Shape Bottle Opener Keychains: Flamingos have always been feted as symbols of beauty and elegance. These custom keychains that are shaped like flamingos will make equally beautiful tokens for your awareness events. Your recipients will retain these as keepsakes and collectibles for a very long time. These keychains will make excellent banter topics among social circles thanks to its interesting shape.
Which of the above custom keychains did you find the most interesting? Share your thoughts in the comments section.