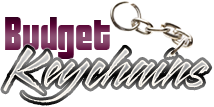 Custom Keychains – There Is More to it than Meets the Eye
Posted by admin
Posted on August 22, 2017
No matter whether you like to call it as keychains, keytags or keyfobs, these logo items have more than what meets the ordinary eyes. So, here is a quick round up of some of the amazing features of these custom keychains that you might not even have thought about.
As collectibles
Keychains make excellent collectibles and souvenirs thanks to its countless shapes and color options on offer. These make great travel mementos that perfectly describe a city or a holiday trip. It is also one of the favorite gifts that anyone can expect from a traveling friend.
As promotional items
Keychains are versatile products that make excellent promotional items as these make portable reminders of your business wherever the recipients go. Budget friendly and highly functional, these logo items will make a great way to announce your brand and to build up your good will and brand recall. Everyone needs multiple sets of keychains in their daily lives and this is what makes custom keychains a great promotional item. Light weight and compact, these are well suited for mailer campaigns and tradeshows.
As party favors
If you are planning to host a Christmas party or a family reunion, keychains will make great party favors. Offered in a range of novelty shapes and quirky themes, these logo items will surely tug the hearts of your recipients easily. They make great personalized gifts for your event or business as these can be customized to suit the occasion.
Keychains with Added Use
Keychains that serve more than what is expected! Multi tool keychains have become a rage in promotional gifts these days. There are bottle opener keychains, flashlight keychains, tape measure keychains and more. These wonderfully unique custom keychains are great ways to give your consumers something they are sure to carry along with them. Keychains that serve a dual purpose will make not just effective promotional items but value added gifts as well. It is a win- win situation.
Keychains for All Occassions
There are countless ways to use custom keychains. Need some ideas? We have some really interesting uses of keychains.
As awareness gifts: Keychains make great handouts to promote awareness on social causes like prevention of breast cancer, bullying or autism among many others. These budget friendly key chains will help you to show your support for a cause that too at easy rates. The low cost advantage of custom keychains will make it a great choice when you have to reach out to a massive audience.
Fund raising items: Be it for sports clubs, community events, schools or for a loved one, custom keychains will make a great fund raising item that you can sell and make easy money. Choose keychains that complement your theme, personalize it in style and use it effectively to raise funds.
Thank you gifts for Loyal Customers– Keychains will make great thank you gifts. Add your reward card along to make it more meaningful and special.
Party favors: Keychains make excellent wedding party favors and gifts for your guests during special events, anniversaries and reunions. Keychains are easy to carry around and distribute too.
We bet, you might also have a few out of the box gift ideas to use custom keychains. Share your thoughts at the comments section.