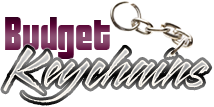 Custom Multi Tool Keychains- Gets Every Job Done And Costs Ridiculously Low
Posted by admin
Posted on August 21, 2017
Don't let the small size of these task masters fool you. These custom multitool keychains will make a great companion for anyone in their daily lives. A great item for the safety or emergency kit , these multitool keychains that carry some essential tools right on your keychain and still get through security will make great promotional items. Light weight and compact, these keychains will make great handouts for mailer campaigns and tradeshows. The attractive price tag of these custom items will make it a great choice for mass promotions and events.
If you are interested to make these pint sized work horses your marketing tools, these top selling models will be of interesting to you.
Screwdriver Tool Set Keychains: These will make a perfect camping tool and a safety kit item. This strong keychain features a handy screwdriver tool set with 2 sided Phillips and flat head driver bit. Tough and durable enough for everyday use, these custom multitool keychains will increase your brand recall in no time. It remains perfect for bulk gifting throughout the year. Offered in a range of solid colors, these custom items can be used effectively as awareness event items, store promotional items and tradeshow handouts.
Cylinder Light/ Keychains: These logo keychains bring together a handy keychain with a reliable source of light right at the tip of your fingers. This multipurpose token aids help in managing keys and fighting against darkness. Your brand and message imprinted on these keychains will get a wide angle display both during day and dusk. Put your promotional dime on these functional combo keychains that will offer assured ROI.
Rubber Tape Measure Keychains: Everyone needs tape measure for their DIY tasks and the handymen jobs at home or office. But often what happens is that when someone needs these items urgently they may find it missing! These multitool keychains will make sure that everytime you carry your keys you will have a tape measure dangling safely in the keychains. These will make handouts to promote architects, maintenance services and more.
Golf Tee Keychains: The three ball markers that double up as key hangers will make these golf tee keychains a great gift idea to promote golf themed events, sports events and more. Cost effective and highly popular, these logo items will make great handouts for tradeshows as well.
Phone Holder With Keychains And Screen Cleaner: This three in one custom gift contains a keychain holder along with a screen cleaner and phone holder. Around 80% of US populace uses smart phones and that makes these daily use items highly popular promotional items.
In the modern age of multi tasking, there can't be a better gift idea than these multi tool keychains to get your promotional message across. Every time these custom keychains let your recipients to complete multiple tasks in the shortest possible time, your brand exposure will get a fillip! Start shopping right away and get attractive discounts on bulk deals.