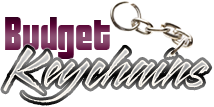 Did You Know That Flag Themed Keychains Make The Best Fund Raising Items For Memorial Day
Posted by admin
Posted on May 4, 2017
Memorial Day is not just an occasion to honor the fallen heroes but also to celebrate the spirit freedom and the pride of national flag. The star and stripes design of the US Flag, popularly known as the Old Glory that was first designed in 1777 makes a highly popular theme in Memorial Day gifts and promotional merchandise. Highly recognizable all over the world, the US flag makes the symbol of power and sovereignty and will make a great keepsake not just for Americans but people across the world as souvenirs of this great nation.
If you are planning a fund raising event on Memorial Day, we have a perfect gift idea for you in the form of these flag themed  Acrylic keytags. Low in cost yet high in utility, these keychains will steal the hearts of everyone easily! Reports prove that daily use items make powerful promotional items and custom gifts and that is what makes keychains an all time favorite among fund raising items. Light weight and easy to carry, keychains are easy to distribute and carry as well. Customize these with your message and Memorial Day message and be ready to accept the raves that follow.
Everyone needs keychains for their home, car and office and these patriotic themed keychains will even fit the bills of keepsakes. An ideal fund raising item should be popular and cost effective so that these can be sold off at a higher price to raise funds for the benefit of the serving soldiers, fallen heroes or their families. The noble cause behind the event will help you to earn a lot of support from the community alright, but the immense popularity of keychains will add up to your brand popularity and success of the fund raising event for sure.
Why custom keychains
If you are wondering why you need to employ flag themed keychains for your Memorial Day fund raising event when you have countless other gifts options in patriotic themes, here are a few solid reasons that will prove why custom keychains have always been popular fund raising items
Cost effective: Custom Keychains are inexpensive, which means that businesses and non-profit organizations can buy it in bulk. The patriotic theme will give these keychains a great value and the recipients will surely love to show their patriotic pride by using these keychains.
Popularity: The best promotional giveaways are always popular and keychain are one of the most popular handouts you can think of. Keychains will make essential daily use items and highly functional gifts like keychains will help your brand to build a good relationship with your customers.
Versatile: keychains are something that can be used by all age and gender groups and can be handed out without the risk of getting rebuffed for the wrong color choice or size unlike many other custom gifts like for instance T shirts or bags.
Visibility: Custom keychains are high visibility promotional items. Your recipients will always carry their keychains in hand or keep on tables or work desks where your brand will be noticed by many other people beyond your original audience.
Can you think of any more attributes that will make these patriotic themed keychains a great fund raising item for Memorial Day? Share your ideas with us at our comments section and set off an interesting conversation.