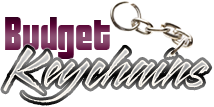 Custom Keychains – The Business All Rounder
Posted by admin
Posted on September 10, 2020
Marketers looking for budget friendly handouts as part of their business promotions will find custom keychains a perfect choice.  For a successful campaign it is crucial to find a product that has multiple uses and can offer new opportunity for brand exposure. It will help businesses to reduce expenditures without compromising on the promotional scope. This is why custom keychains have in recent years become safe investment for companies.
Apart from being a safe and stylish way to carry keys, keychains have a range of other practical functions which make it a rage among people these days. Check out combo models like bottle opener keychains that can carry keys and pop the top of bottles alike!
There are many other models that incorporate additional features like tape measures or flashlights in keychains. Keychains that can perform a variety of different tasks like pointer keychains or multitool keychains will make great talking topics in the social circle of your recipients as well. These value added models may even get a longer retention than plain keychains apart from ensuring dual brand exposure at the cost of one!
Custom keychains will make small yet effective tool for marketers to stay ahead in their competition and make their brand more popular in the market. Keychains enjoy the greatest level of acceptance and use even in today's tech world of biometric security!
High utility and visibility are important for handouts in large events like trade shows and events. Keychains will get a proud display among the attendees instantly thanks to its practical nature. Everyone needs keychains for their home, office or vehicle and they use it many times a day. The low cost per impressions of keychains make it a trusted choice for budget marketers and small businesses.
Keychains are available in various models and materials. Carabiner keychains will get attached to lanyards or bag straps, thereby taking your brand visibility to a higher plane. Regardless of the way you plan to use custom keychains, these hard working promotional items will never let you down for sure!
Imprinted keychains have been around for a long time and are likely to remain so considering their inherently practical advantages. Easy to employ as mailer items or in door to door campaign, these handy custom gifts will literally take your brand into countless homes and hearts with ease.
Planning to use custom keychains as your swag? Browse our collection for the most trending models.
Share and Enjoy