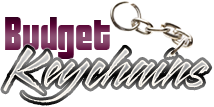 Custom Printed keychains For Desktop Branding
Posted by admin
Posted on September 9, 2020
Promotional marketing is all about getting your message into the hands of the people with whom you want to do business. So, can there be a better handout than custom keychains to get this task done? These high utility handouts will impress the audience while ensuring your logo a panoramic display. Available in a wide range of models and price rates, marketers can easily choose a model that suits their needs and the budget they have at their disposal.
If you want to get your message out about your new product or service, keychains will make a useful handout. Make use of the substantial opportunity to outline the services or your company information with these everyday items. The large image area on keychains is literally blank canvas where you can place your message, artwork or anything else that you wish to share with your audience.
Even in this tech age, old fashioned items like imprinted keychains are a must-have item for most people in business. And there are few other promotional product ideas which combine versatility with such high visibility branding like keychains.
 The wide range of models available in keychains will give a lot of elbow room for marketers to plan their promotions. Depending on your budget and the way in which you plan to distribute the keychains, you can choose the most appropriate model. Light weight and compact, keychains are easy to distribute in person or as mailer items.
If you are planning to hand them out to your staff, combo models like flashlight keychains or multitool keychains will make a great choice. Planning to mail out custom keychains to your clients with the year end communication or newsletters? Bottle opener keychains will make great choice for holiday season and the party vibes in air.
Planning a marketing program with minimum expenditure is easy as never before with practical gifts like keychains. Even if you have a speckled audience comprising people of all age groups, vocations and hobbies keychains will fit your bills perfectly. Everyone needs keychains after all- so many of these for their home, office or cars! So, imagine the exposure your message will get on these everyday items as your recipients go about their work, play and everything in between.
 Sometimes the most trending and greatest gift idea may not be the best to ensure guaranteed return on your marketing investment. Proven, classic handouts like keychains never fail.  These will effectively engage your audience with your brand thereby making your brand popular  among not just them but in their social circles as well. A well customized cute looking keychain will never fail to grab the attention of people around.
How do you rate keychains as promotional items? Share your thoughts with us on our facebook page to join an interesting conversation.
Share and Enjoy