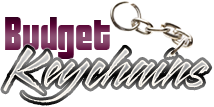 Custom Keychains-Promotional Products For Corporate And Domestic Customers
Posted by admin
Posted on September 11, 2020
While all fans of custom gifts are well aware how these branded items dominate the corporate work spaces. However, if you are looking for versatile handouts that are equally popular among the corporate audience and the home bodies, there can't be a better choice than custom keychains.
Custom products that are useful at home , often stays around the house for a longer while and achieves a high level of usage. Marketers can consider this facet while scouting for promotional items for their next event. Allocating a portion of your promotional budget for custom gifts that are useful for homes will make a great idea.
Though the domestic and business worlds are two distinct audience groups, there are many giveaways like custom keychains that cross over to both the niches easily.  Homes typically may not have an overwhelming collection of custom gifts like offices. So, there is a strong likelihood for your message to get noticed more in the domestic environment than in a business set up.
Interestingly, though these promotional gifts make its way into a domestic situation, it will influence their buying decisions in the office as well. Keychains are something everyone needs in their daily lives including the children and spouses of your recipients.  Thus by handing out custom keychains you can apparently give something of value to your prospects and engage them on an emotional plane.
This indirect and subtle approach can be effectively used in many market segments. Your prospects will indeed find these gifts that contribute to their own family's well being a major motivating factor in their business life as well.
 Reports show that 91% of homes have a branded promotional item  which can be connected with a recognizable brand. Even when half of your prospects take home your branded keychains, which will stay in plain view in the living room of their house, on the fridge tops or kitchen counters, your brand will make an easy connection with a client's family.
Choose from various interesting models like metal keychains, leather keychains or acrylic keychains. You cannot afford to miss out these crowd pleasing combo models like bottle opener keychains or tapemeasure keychains that will  put your brand on a display not just when your prospects use their keys but even when they light up their way or pop the beverage bottle cap!
 Promotional keychains make an effective personal gift with high branding impact. Your prospects carry your brand everywhere they go, which in turn will make consistent impressions for your brand and ample word of mouth publicity. Budget friendly and infinitely useful, these nondescript keychains will make a great branding option for most companies in most situations.
Share and Enjoy