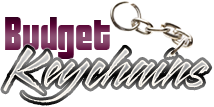 Custom Keychains- The Best Way To Get Your Message Out Without Any Sales Pitch
Posted by admin
Posted on April 20, 2018
Keychains are born crowd pleasers and will grab easy attention whether they are tucked in bags, hung in keyslots or lie on the desks. Put your brand and message on these to make a long lasting promotional item. By making these custom keychains special, you are not just making them souvenirs that are cherished for a life time but will be making a lasting relationship with your recipients.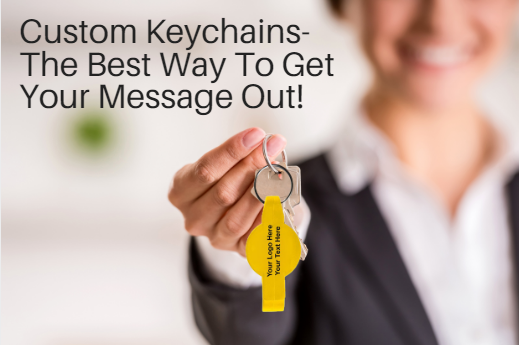 Keychains enjoy long term retention among the users and have one of the lowest costs per impressions. They continue to work for your brand for a very long time without any repeat effort or investment. Offered in a range of styles and colors, keychains offer something special for everyone.
Custom keychains are easy to customize with fun graffiti, artwork or slogan to get your message out in a subtle manner without any marketing pitch. A trendy keychain will grab easy attention and will make a talking topic among your recipients, which means that your brand will reach far beyond the target audience.
Looking for a fun twist for your keychains?  Check out these bottle opener keychains that will surely make your brand part of their happy moments. Every time your recipients use it to pop the top of bottles or to carry their keys, your brand will get a lot of attention.
Combo gifts that can perform   more than one function have always been popular. Now you can get more value for your promotional dime with these custom flashlight keychains. No matter whether your recipients use it as a source of light or a keytag, your brand on it will get a lot of attention. These attractive keychains get borrowed and shared in the social circles of your recipients, thereby giving a wider audience for your message.
Novelty keychains are loads of fun and laughter. Offered in a mind boggling range of quirky shapes like animals or sports themes among others, novelty keychains will easily give the much needed portability and exposure for your message.
Carabiner keychains are great for outdoorsy clients who wish to enjoy hands free convenience while carrying their keys. Customize these with your brand and message and see  how your brand becomes the talk of the town. Trendy like their mighty cousins of carabiners that are widely used in rope-intensive activities, custom carabiner keychains  will make your brand popular among the outdoorsy clients and those who follow an active life style. These are well suited to promote adventure activities, nature clubs and a lot more.
Have you used custom keychains in your promotions? Share your experiences with us at the comments section
Share and Enjoy