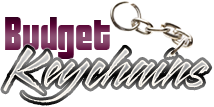 Carabiner With Split & Nylon Strap Keychain Rings- Product spotlight
Posted by admin
Posted on April 19, 2018
Carabiner keychains are a rage among outdoorsy crowd and everyone that follows an active life style for the hands free convenience that it offers.  Carabiner keychains with split and nylon strap has taken the popularity of carabiner keychains a step forward. The visual appeal and the sturdy design of these logo keychains will never fail to impress the audience. The big plus is the extra imprint space that your brand will get on these keychains.
They are trendy and a convenient size, which makes it a great choice as store promotions items or tradeshow swag. Users can carry them everywhere they go and keep the keys safe and well organized while the brand logo and message on these keychains will get the undivided attention of your audience. Easy to carry in bags, purses or belt loops, these keychains are offered in a range of attractive colors like Purple, Blue, Gold, Black, Green, Red and Silver.
A carabiner keychain is a great accessory for your keys and other small items that you may have to carry. Carabiner keychains can be clipped to nearly anything and make excellent tradeshow handouts and mailer campaign items to promote outdoor activities, camping holidays and more. Customize these with your brand, message or artwork and your recipients will be thrilled to get these super stylish power packed keychains that are a wee bit different from the rest.
As promotional items
The incredible popularity of carabiner keychains has made it a hot promotional item among marketers. Use it as store promotional gifts or mailer campaigns, these power packed keychains will get lapped up like hot cakes. It is impossible not to fall in love with these custom keychains that are born to make heads turn!  Though keychains enjoy universal appeal and can be used to reach out to any types of audience, carabiners are specifically made for customers that like an active life style.
Marketers looking for a sure-fire custom  gift to promote camping holidays, trekking trails and adventure holidays can place their bets on custom carabiner keychains With Split & Nylon Strap Keychain Rings. The unique design of this keytag will make it a perfect choice for holding keys of all sizes and shapes. Your brand and message on these keychains will get a lot of attention for sure.
As corporate gifts
Carabiner keychains can also be considered as corporate gifts or as family reunion gifts if your audience is adventure loving. Customize these with your brand and message to make it truly unique and personal.
If you have not tried out these popular carabiner keychains as your marketing swag, it makes a great time to try it out to get your message across. Happy shopping!