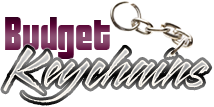 Custom Keychains – Ordinary Giveaways with Extraordinary Marketing Power
Posted by admin
Posted on July 26, 2021
Keychains are something everyone carries with them wherever they go to keep their keys safe and well organized. Everyone need it. Thus custom Keychains  will easily make a high visibility handout that will represent your business and keep your message where your audience is!
Interesting custom Keychains will get people to talk about your services or products by being a subtle brand reminder. Whether you choose imprinted Keychains as client gifts, employee handouts, trade show swag or mailer items, it is a perfect way for marketers to spread the word and get everyone engaged with your message.
Available in a wide range of classic models including metal Keychains and leather Keychains apart from those with add-on features including bottle opener Keychains and flash light Keychains among others, you have something special for everyone.
 A custom made keyring is an excellent last minute gift choice as it is relatively easy to customize and mail out.
Why Keychains                                                                                        
If you still wonder what makes these ubiquitous items of Keychains exemplary in promotional items, here comes the answer. Keys are one of the most forgotten items among everyone. A missing key can spoil the day and peace of mind of even the most practical souls. This is what makes custom Keychains a handy option to stay safe with keys for most people. Available in a wide range of interesting designs right from simple to quirky, keychains have evolved to be veritable accessories in everyone's lives. To sum up- As long as keys are lost every day, keychains will continue to be one of the most popular giveaways among businesses.
Based on experience, it can be said that custom keyrings has saved a lot of time and people for tight situations. Whether you wish to use and business gifts or party favors and milestone giveaways, custom Keychains will never fail to impress the audience. Versatile and ideal for all types of events, custom keychains are here to stay for a long time!
Innovative and multifunctional keychains like flashlight Keychains or compass keychains get used more often by your recipients than plain keyrings . the more the usage the more will be their brand recall . If you are looking for a practical yet cost-efficient handout that will appease everyone on your gift list, look no further than custom keychains. Try these out, your clients will never forget your brand or their keys again!
Explore our complete line of custom Keychains to choose an appropriate model that will match your promotional needs while catering to the unique needs of your prospects