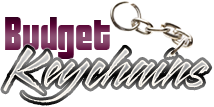 Custom Acrylic Keychains – Budget Friendly Handouts to Win Over Your Clients
Posted by admin
Posted on July 27, 2021
Are you on a low budget but want custom giveaways that will impress everyone on your list?  Looking for a mailer friendly handout with a low sticker price? Fancy a custom giveaway that will appease every genre of audience or something that your recipients will use for sure? If the answer is Yes, then you have found a perfect custom gift in the form of acrylic Keychains
Offered in a wide range of shapes and brilliant colors these custom keychains are designed to last long and look great. Add your logo, artwork or in fact anything else that you wish to share on these colorful key tags to spread the word and leave a statement.
Keychains hold the rare distinction of being giveaways that won't end up in a consumer's drawer forgotten and ignored.  Afterall, everyone needs Keychains to keep their important keys of home and office safe and well sorted.  Every time, they open or close the door , get into their car or open the filing cabinet, your message imprinted on these Keychains will get tehir undivided attention. The best part is that Keychains rake in countless, consistent impressions at one time investment.
Acrylic Keychains are light weight, flexible and visually appealing and it is something people carry around every day, often with more than one ring to separate work keys from home keys.  Budget friendly and  popular keychains make excellent trade show swag, mailer items, fund raising items and more. No matter how you wish to use these popular handouts in your promotions, Keychains will fit every marketing plan of yours.
Nobody can ever have too many Keychains. Even if they have scores of keyrings in their possession, your recipients will still be excited to get more because Keychains are popular collectibles as well. With many designs available, it's easy to create a bespoke keychain that will align with your brand.  Your logo will pop out against the vibrant colored background of these Keychains to get all eyes on it.
Keychains never go out of style. Bringing together function and fashion in equal measures, acrylic Keytags are hard to beat indeed. Choose from various delightful models like house shaped Keychains, which will fit the bills of real estate agents, home maintenance services and more.
Check out these double heart shaped Keychains that will inspire your audience to fall in love all over again! Ideal as wedding favors, anniversary gifts , handouts during heart health week, Valentine's Day gifts and more, these light weight yet sturdy keychains will  draw easy eyeballs and even make an interesting talking topic among your audience.
What makes custom acrylic Keychains your favorite branding tools?  Share your thoughts on our instagram page to get featured.