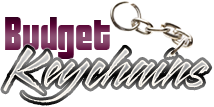 Custom Keychains – Handouts That Make Enduring Business Relations
Posted by admin
Posted on July 23, 2021
Ideally the promotional merchandise you choose should serve as an ambassador to your brand that will enhance your brand visibility and popularity. If you are looking for a budget friendly yet effective handout that align with your brand message and reflect your brand values, logo keychains will make a great choice
At the end of the day, marketing comes down to the return on investment generated. This is what makes custom keychains a proven winner as these are both budget friendly and practical alike. Keychains are  the best value products that will impress your audience and ensure assured returns on your investment.
Keychains allow your logo to be clearly visible thanks to its strategic imprint space that will remain in plain sight of your audience. Whether it is screen print, laser engraving or debossing, you can choose from a wide range of imprint options that will match the material of the Keychains for the best impact. Handouts like Keychains with high visibility branding areas will create consistent impressions and keep the audience engaged with the message for a long time.
How to use Keychains in your promotional events
Milestone gifts
Keychains are available in various models in different price rates, which make it easy for businesses to choose a model that will meet the needs of the audience group. For instance, if you have a high value clientele to cater to, premium metal Keychains will make a great choice.
Product launch gifts
If you wish to generate interest for an upcoming product launch event, custom Keychains will make a great reminder of the event for your attendees. These stylish branded gifts will generate buzz and encourage the audience to share the pictures in on social media. Choose elegant models that highlight your brand values to send across the right message to the audience.
As promotional items
Custom keychains make tangible brand reminders for your business. The best part is that Keychains remain popular handouts for all types of businesses and events and remain relevant all-round the year. Whether as  an event swag, gift with purchase or corporate gift, keychains will make a great choice in any promotional context.
 As mailer items
Custom Keychains make perfect mailer items with your end of the year mailers, newsletters and more to put your brand in plain view of your audience. Light weight and easy to mail out, Keychains are easy to distribute effectively to reach out to your target audience.
Now that you have a clear overview of the promotional scope of custom Keychains it would be a good idea to reach out to our team for suggestions as they may have ideas that you perhaps have not thought of.