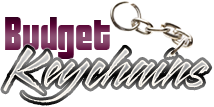 Custom Carabiner Keychains- The Unstoppable Tradeshow Staples
Posted by admin
Posted on March 12, 2018
Carabiner keychains have made organizing keys for outdoorsy people a breeze. Apart from offering hands free convenience, these keychains are stylish and trendy as well. Marketers can customize it in style as carabiner keychains will put your brand on a portability curve. Easy to attach to the belt or bag straps these keychains will easily remind anyone of the rugged charm and macho appeal of their sturdier cousins of rock climbing carabiners.
The low budget advantage coupled with incredible choices will make custom carabiner keychains a great choice for tradeshows, company retreats, training sessions or fund raising events. Offered in a range of models and colors, it is always easy to find a model that complements your theme. Customize it with your brand, message or tagline to turn these keychains into a chartbuster promo gift that will never disappoint.
Keychains are everywhere as people need a handful of them to keep their keys organized and carry it safely. Your brand imprinted on these highly portable custom gifts will get a lot of attention. A trendy carabiner keychain dangling from the back strap is all it takes to stir off an interesting conversation in friend's circles! So, you can imagine the exposure your brand may get while you choose custom carabiner keychains as your gifts.
Carabiner keychains took the promotional gift industry by storm in the early 90s as an innovative custom gift and has never looked back since then. Once popular among the fun loving youth, the adventure travelers and the mavericks who wish to tread off the beaten track, carabiner keychains have evolved to become a hot favorite among all age groups these days.
Carabiner keychains are useful for everyone especially those who lead an active life style as it offers a safe way to carry their keys while keeping their hands free for their outdoor leisure activities like trekking or climbing.
To help you get started, we have listed a few of the popular models in stock
Truck Shape Bottle Opener Keychains: The quirky shape is the trump card of these keychains. Ideal to promote automobile companies, transporters and many more, these keychains are great for store promotions and as complimentary tokens. Your brand and message will get a lot of attention on these bottle opener keychains.
Custom carabiner with compass: The popularity of the age old favorite 8mm carabiner keychains has gone up after adding a compass feature to it. These will keep not just the keys safe but keep the key owners on track without losing their direction while on adventure trips and trekking.
Flashlight With Swivel And Carabiner Keychains: More the utility more will be the popularity. These carabiner keychains that bring together the function of a flashlight will make the true carabiner fans really proud! Ideal for anyone who loves outdoors, these keychains will make a smart and hands-free way to keep the keys safe and offer the added convenience of a flashlight!
We can help you find the right product that will complement your theme. Call us and we will ensure that you get nothing but the best!