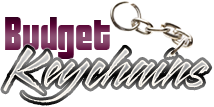 Personalized Keychains Not Just Turn Heads But Turn Leads Into Sales!
Posted by admin
Posted on October 9, 2017
Let's be frank about it! You all might have endured a day when you had to scurry back from the way to work simply because you were unable to find the keys or could not find it where there were supposed to be! This is what makes custom keychains a highly useful gift item for everyone. It will keep the keys of your recipients well organized and safe and will offer a stylish accessory to flaunt for them. Hugely popular and low in cost, custom imprinted keychains will make a perfect promotional gift for employees, clients, family or new recruits.
If you think it is impossible to find a perfect gift that will please everyone in your customers, look no further than custom keychains. Everyone needs these multiple numbers of keychains to keep their important keys of home, office and car well organized and safe. Offered in a range of models including quirky, hilarious or classic, keychains will take your message far and wide in a subtle and non intrusive manner. Nobody can take their eyes off these trendy logo gifts that will double up as an interesting talking topic.
Imagine the exposure your brand gets everytime someone opens their doors, cars or the filing cabinets. The full color imprinted keychains with cheeky taglines, mascot and brand will grab easy attention and will take your brand closer to your recipients. You can even bring in a surprise element into your promotions by handing out combo keychains that are designed to perform many other tasks than just carrying keys.
Bottle opener keychains can open beverage cans with ease all the while carrying keys. Your recipients will surely be pleased to have a bottle opener right at the tip of their finger tips every time they hit the clubs. If you are looking for a season specific gift item for winter, put your marketing dime on flashlight keychains that will make a handy source of light apart from being a key tag. Another smart choice will be these whistle keychains that will double pull as a safety item for your recipients. Every time they use it to seek help in emergencies or use to carry their keys, your brand will always remain in their eye span. Compass keychains will show your recipients the right direction when they are stranded during outdoor events or camping holidays and they will never forget your brand for having saved their day.
Have you checked out these multitool keychains that will steal the hearts of all your DIY enthusiasts in your customer list? These keychains with add on features like tape measures or screwdriver tool set will make a great choice too. Carabiner keychains make great employee gifts or handouts for people following an active life style. These will not just carry keys but also let them hook their water bottles, lanyards or flashlights to their backpacks!
Easy to distribute and store, personalized keychains will drive up your brand recall at easy prices. So, if you thought only high value custom gifts can turn leads into sales or will draw people into your tradeshow booth, you are in for a surprise for sure. Check out these pint sized custom keychains that will literally make your brand the talk of the town.
How was your experience of using imprinted keychains in your promotions? Share your thoughts at the comments section and also be the first one to share this post!