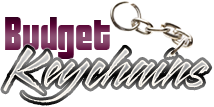 Custom Keychains Make Constant Brand Reminders That Are Hard To Miss
Posted by admin
Posted on February 17, 2021
Custom giveaways like imprinted keychains will easily help your business surge and provides an opportunity to bond with your customers more effectively. Incredibly popular and available in a wide range of interesting models ranging from classic, contemporary and even quirky, custom keychains offer an interesting medium for you to market your brand your brand the way you want that too in your budget.
Keychains make  Constant  Brand Reminders
Keychains imprinted with your logo and name will stay in plain sight of your audience  and increases the possibility of them getting acquainted with your brand. Every time your prospects see or use these uniquely branded keychains , it will evoke curiosity in them to explore more about your business and even to discuss it in their social circles.
Affordable and popular, keychains can be bought in bulk for all your promotional events. Keychains will never look inappropriate in any occasion and will enjoy a warm welcome among every genre of audience. Keychains are light weight and compact, which makes it easy to distribute among local customers or mail out to your target base.So, isn't that a great reason to choose keychains as the most cost-effective promotional tools?
Keychains are highly usable
Keychains make a highly tangible marketing tool that will never get overlooked. Keychains are used everywhere, from home to office to any public place. Thus keychains imprinted with your company name and logo will get immense exposure on a budget.
Better than business cards
Keychains double up as  better faring  business cards for marketers as these wont get misplaced or discarded. Keytags always remain in spotlight to engage your audience with your branding story.
Keychains get shared
Surplus keychains  get shared among friends and family members, which means that your message gets a fresh audience and a wider exposure even outside your target audience – much
Longer shelf life
Imprinted keychains enjoy a longer shelf life than traditional advertising forms like TV ads or online ads that have chances of getting overlooked. Most people seldom change their keychains as long as these work because it is the best way to identify their specific sets of keys. So, when you use custom keychains as your promotional item, you are guaranteed of  consistent impressions and a decent ROI.
We bet you can't go wrong with  keychains as a promotional product because it will make lives easier and organized for your recipients while your brand gets a display that is better than the best. Watch this space for more blog posts to stay on top of the top trends in custom keychains.