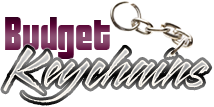 Logo Keychains – The Budget Friendly Way To Stay Connected With Your Prospects
Posted by admin
Posted on February 16, 2021
Staying connected with people has become more important than ever before  in the new normal world.  If you are looking for some proven ways to reinforce connections and let your audience know that you are thinking of them, custom keychains will make a great gift choice to consider.
When you can't get together in person, keychains will help you stay connected with friends and family. Customize it with artwork and phrases to leave  a lasting impression. Custom keychains make popular gift ideas to promote events, businesses and celebrations. Afterall, everyone need keychains in their everyday lives to keep their keys well organized and safe.
Customization is the key
Use words and phrases to remind your clients of the positive memories of any specific event or occasion to make it more memorable. Fun quotes, jokes or motivational message will help your audience get through these uncertain times and develop a positive impression about your business.
As contest giveaways
If you are planning virtual events  or fun contests, keychains will make a great handout to consider.  Light weight and easy to distribute, these logo items will indeed make a perfect gift choice for all your fun events.
Practical
Keychains serve a purpose of not just helping your audience to keep their keys safe and well sorted but  keep your contact information in their plain sight as well. People will even use these as decorative accessories to boost their dressing style.
Light weight and easy to distribute, custom keychains make excellent mailer items and trade show swag as well. Studies show that people prefer to retain custom giveaways that they can actually use in their everyday life and those that are easy to carry around. Keychains tick both these boxes with ease to make it a crowd pleasing gift for all types of events and occasions.
  Choose an appropriate model
Keychains are available in a wide range of interesting shapes and models that offer something special for everyone. Match it with your business theme to make it more interesting. For instance, floating keychains will make a clever handout to talk about your beach resorts or cruise holidays or bottle opener keychains can be effectively deployed for bar promotions and whisky tasting events among others.
Wish to add a fun twist to your promotions? Offer Games that they can play! Coiled keychains double up as slingys that your recipients will love to play with during their leisure or while waiting for the cab. It makes a subtle way to get your audience engaged with your message.
How do you plan to use custom keychains in your promotions? Share your thoughts with us on our facebook page to join an interesting conversation
Share and Enjoy