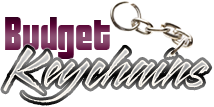 Custom Keychains Are A Must For Marketing Campaigns
Posted by admin
Posted on February 18, 2021
Keychains are important every day tools for everyone. We cannot imagine a world without keychains  if you consider the mayhem that a missing key can unleash. Custom keychains can be imprinted with artwork, designs and logo on its surface for brand marketing. Keychains are widely used by scores of users on a daily basis and by handing out these high utility gifts your brand is more likely to get the attention of your audience.
You just hand over the keychains bearing your name and message to your key prospects and they'll definitely notice the name of the company etched on keychains  every time they use it. During tradeshows and events, when you have a massive and diverse audience, classic giveaways like keychains will make sure winners.
As we all tend to  take keychains for granted, it is easy for everyone to overlook the unbeatable advantages of these modest items. Take a closer look at the benefits of Custom keychains  and you will be surprised for sure at the promotional potential of these logo items
Practical : Keychains are highly useful and are used daily. Keys get misplaced and lost very easily, and anyone will just freak out when they cannot find their valuable keys. Thus keychains will make a highly useful gift for everyone and every time they use it, they will be exposed to your brand and message.
Cost effective: Keychains are ridiculously cheap and flaunt a very low initial cost. It is easy to distribute and when purchased in bulk will end up as one of the most budget friendly giveaways you can ever ask for!
Free Publicity: keychains travel the world  along with the users and thus can end up anywhere. This is ideal for advertising your brand even if it is not specifically targeting anything. It will largely enhance your outreach and brand publicity at one time investment.
Incredible choices : Available in different styles and designs, custom keychains can be matched with your promotional theme and  marketing requirement. If you have a modest budget, you can choose plastic keychains  for promotional purposes involving a larger group of people. You can move to better quality expensive keychains like metal keychains when you have the dough to spare or when you have a small list of clients.  Different types of keychains can be customized for different events with the design that best suits your brand.
Are you planning to use keychains as your promotional products?  Share your ideas with us on our facebook page to join an interesting conversation.
Share and Enjoy