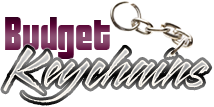 Custom Keychains- Low Cost Giveaways for Almost Any Business!
Posted by admin
Posted on May 25, 2021
Keychains are something everyone needs in their lives irrespective of their likes and background. It is this utility that makes custom Keychains a great product to have your business logo branded on. In the post pandemic world where promotional dollars are scanty and conventional advertisements on hold, handouts like custom Keychains make a perfect choice.
With the potential for everyday use, printed keychains have long been a favorite among promotional products. The low cost advantage coupled with the high visibility print areas will make sure that your brand gets the recognition it deserves and make it easily recognizable to your target audience.
Available in a mind boggling range of styles at every price rates you be sure to find the right keychain for your event! Branded Keychains make highly practical handouts to give out to your employees. Just think of the exposure your message will get on these sleek handouts every time they are at work, play or on the move
Keychains never remain hidden from the plain sight of your audience. The high visibility is another trump card of Keychains that will easily earn these logo items a few brownie points.  Keychains printed with your logo will never get overlooked.
If you are looking for a little something extra than ordinary Keychains, check out these combo models of bottle opener Keychains. Designed to hold keys and pop the top of bottles safely, these logo items will get your message far and wide at easy rates. Available in a wide range of interesting shapes and vibrant colors, these are hard to beat in popularity. We bet, your message will turn out to the favorite talking topic of your audience in party floors, picnic grounds, at offices and pantries!
Another value added model to consider include flashlight Keychains. Show that you care and make your clients feel reassured and safe during blackouts with these handy Keychains that double up as a source of light when needed. Your recipients will always have an instant source of light right at their fingertips every time they carry their Keychain!
 The beauty of the floating keychain – clue is in the name! Designed to stay afloat, these keychains  wont sink in water even when accidentally dropped during pool parties or beach events  This allows your recipients to pull out the Keychains and their valuable keys safely no matter how deep the pool may be as it will stay afloat! It is a great product that everyone wants to carry!
Watch our daily blog posts for more tips and ideas or explore our complete line of custom Keychains to get started.