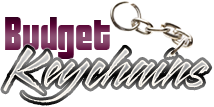 Custom Keychains- Ordinary Handouts with Extraordinary Branding Potential
Posted by admin
Posted on May 24, 2021
Keychains are not something new, innovative or exceptional alright. But beyond the simplicity of custom Keychains lies an unbeatable popularity that is hard to overlook. From basic plastic Keychains to elegant metal keychains to luxury leather Keychains, there are countless models  to consider.
If you are staying on the theme of technology, innovative models like USB keychains  will make perfect options on a budget. It is an ever growing necessity for modern day employees to keep the data safe and at easy access.  Add your logo and message on these high utility Keychains to enhance the marketing power and brand exposure of your company. Lastly, custom USB keychains is another classic gift choice. These are perfect handouts for clients, customers and employees! So why not take a look and we can help you find what you are looking for.
If you fancy something that have always been close to the hearts of people, not many handouts can match the charm of bottle opener Keychains. Offered in countless interesting shapes, sizes and colors, you can't go wrong with custom bottle opener keychains!
Keychains are versatile handouts for every event, occasion or audience group. The low cost advantage of Keychains makes it a perfect choice for mass events like trade shows or mailer campaigns. Plus, the different imprint options  makes Keychains a perfect handout for any promotional need!
The huge amount of bespoke options  in keychains make it perfect for any use including fund raising events, store promotions, mailer campaigns and so much more! Custom Keychains are a great way to promote your brand in a professional environment. Easy to customize  and offered in dime a dozen models, branded Keychains will easily complement your brand image and identity.
 Keychains have always been classic handouts to promote your company and are used to give away at events on a regular basis. Whether you want them printed both sided, one sided, full color or even just plain, you have it all and more in custom Keychains.
In the modern world  of tech overdose, simple promotional items like Keychains should help you brand your business better. Show your clients how you care for them with these everyday items that people need to stay safe with their keys.  Imprinted keychains will leave a long lasting positive image that promotional products are meant to do!
How do you plan to use custom Keychains your promotional items? Share your thoughts with us on our facebook page to join an interesting conversation