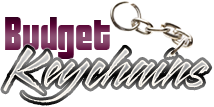 Promotional Keychains –Handouts that Keep the Keys and your Brand Image Safe
Posted by admin
Posted on May 26, 2021
Branded keychains can convey what your brand represents without you having to do any effort  Ideal for office, home or holiday trips, Keychains are available in various different sizes and materials. The high durability of these products means that they will promote your brands message for years to come.
Keychains are a top favorite of many businesses to promote their brand, thanks to its budget friendly nature. Whether as event giveaways,  referral gifts or employee appreciation handouts Keychains  do work great in getting your brand noticed. Keychains are seen and used by many different people from different demographics, which means that you have endless opportunities to gain brand awareness
From metal Keychains to plastic Keychains and combo models like flashlight Keychains, there are dime a dozen models in Keychains. The strategic imprint area will make your logo stand out and catch everyone's eye.
Promotional Keychains are cost effective and an item that is of high practical value for the recipients. It will  be appreciated by people of all ages and backgrounds because everyone needs multiple sets of Keychains to keep their keys organized.  Keychains as stand alone giveaways or paired with other promotional gifts will never fail to work for your brand and impress the audience alike.
A missing keychain can stir off mayhem in any home or office. Thus these non- descript logo items enjoy a lot of importance in everyone's lives and can go a long way in making your recipients feel safe and reassured! There are various different ways you can customize keychains, whether it be a full color  print or embossing or laser engraving, you can easily find the one that will suit the needs of your brand the best.
Let's be frank about it! These highly functional items will find plenty of visual contacts. If the surging demand enjoyed by Keychains is any indication, these logo items  have indeed been the one of the most popular promotional products. A staple item for almost all trade shows, imprinted Keychains remain useful for even years after the show.  Interesting shapes and features in Keychains will make it popular as keepsakes as well. The growing interest among people in collecting Keychains for hobby underscores this fact.
If you  thought custom Keychains as a basic and bland item to even consider as your promotional handout, you could be in for a surprise to note the incredible popularity that Keychains enjoy all over the world.