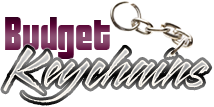 Custom Keychains Happy Customer Stories # 1
Posted by admin
Posted on March 21, 2018
Testimonials speak for themselves. In today's edition we are featuring our happy customer Rhonda, who could not hide her excitement at the way her custom keychains had turned out.
 "Great" is the catchword for Cylinder Light with Key Chain – Red, which I purchased from you. I have happily distributed them during our community event, and people were sincerely happier to receive them. Since, there has been 50% increase in turnouts at my showroom. Thanks guys for helping me to strike such happy deal. —- Rhonda from Texarkana, Texas
Our first time customer, Rhonda was planning a community event to popularize her showroom and she wanted something that is innovative and functional alike.
As she was hosting a community business event she had no clue on the number of expected attendees or the type and age group of her audience. She wanted a gift item that will appease everyone who visited the event venue irrespective of their age or gender and keychains was a smart choice. Ronda had one more funny reason to choose keychains- she finds it hard to keep her keys safe and organized; and had this habit of misplacing her keys till she bought some large and brilliantly colored keychains that stayed in her attention span always. That is why she opted for Cylinder light with keychain in red color to complement her corporate color.
She ordered Cylinder Light Keychains in bulk to make sure that nobody left the venue without their gift. The event attracted a decent floating crowd and still she could stay within her budget because bulk orders carried the best deals and discounts. These eye catchy translucent Ruby Red keychains never failed to grab the attention of the audience. She customized it with her brand and message to make it unique and interesting and was really pleased at the outcome.
These flashlight keychains have a Push button feature to turn on light, swivel key chain attachment and includes 1 AAA battery as well. The custom product that is sized 3" is easy to carry and her recipients may put her brand on a portability curve everytime they carry these.
Our customer is happy at her smart choice of flashlight keychains. Unlike custom gifts that are season specific or gender specific, keychains get used up many times every day. Trendy flashlight keychains even make a banter topic in social circles as people love to talk about these little gifts that will easily simplify their daily lives. In her feedback mail, Ronda indicated that she may opt for the same custom gift for her forthcoming store promotions as well considering the incredible popularity that these logo items enjoyed.
Have you used custom keychains in your promotions? Tell us your similar experiences at the comments section below.