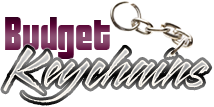 Custom Keychains – Handouts For An Effective Campaign For All Industries
Posted by admin
Posted on September 21, 2021
Not all businesses are alike, so the promotional products that are appropriate for one business niche may not be suitable for another one. However, there are a few handouts like custom keychains that are versatile and popular across all businesses and are well received by every audience group. Keychains offer a lot of elbow room for creative marketers to find the most appropriate model that will do the talking for their brand.
Bottle Opener Keychains will make a good choice for not just beverage enthusiasts but also keychain collectors as well thanks to its incredible shapes and colors on offer. Add your logo, message and artwork to promote bars, restaurants and other businesses. These popular models can also be effectively employed as fund raising items, mailer items and more.
Flash light Keychains: Offer the dual advantage of a source of light and a keychain for your recipients with these logo items. Available in various models, color choices and price rates, flashlight keychains offer more value for your money.
Check out these Hard Hat Keychains, which will make a fun addition for the construction industry. The easily recognizable shape of these keychains will make it easy for the marketers to make it align with your business.
Heart shaped Keychains are versatile handouts for not only Valentine's Day events but health awareness campaigns and healthy heart week events. It can even be customized to make excellent family reunion gifts or holiday mailer gifts.
Tape measure Keychains may be associated with construction and architectural niche. But it can be used to promote fashion brands, fitness centers and even sports clubs. After all, a tape measure is something everyone needs no matter whether they wish to measure a piece of cloth, wood or even the waistline  as in the case of the weight watchers.
 If you thought the old school handouts like custom Keychains may not have a role in promoting tech services, you could be in for a surprise to see these innovative models. USB Keychains will make a smart choice to save and carry data, music or movies on the go whereas phone amplifier Keychains will serves as a speaker and a phone stand apart from being a keychain.
Sports themed Keychains like skateboard shaped Keychains or baseball Keychains are all some of the many models that you will find in themed Keychains. Just pick up a model that will make your brand reminder to enhance your sporty audience with your message for a long time to come. These interesting Keychains may even make interesting talking topics among anyone who sees it.
Just explore our complete line of custom Keychains to choose interesting models that will match your marketing plan.