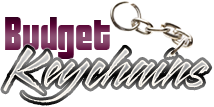 Win Over Your Customers By Handing Out Custom Keychains
Posted by admin
Posted on September 20, 2021
Custom Keychains make a great gifts choice to impress every genre of audience while staying within your modest budget. Everyone needs keychains to keep their keys safe and well organized. Plus, Keychains are available in a wide range of models and price rates, which makes it easy to complement any promotional plan.
Durable , yet light weight and easy to distribute, custom Keychains are available in a variety of colors and sizes, making it easy to customize your key ring to exactly what you want to convey to your clients or friends.
Here are some popular custom Keychains that can be considered
Acrylic Keychains: If you are on a budget, there cent be a better option than custom acrylic Keychains to impress your clients and employees. Add your logo and message on to these key tags to make it exceptional.
Tech Keychains: In this digital world , can there be a better gift choice than custom tech accessories? Check out some of these models that will make a perfect fit for today's tech world. USB Keychains that bring together the double benefit of a flash drive for data storage and a Keychain to keep keys organized, these logo items will double up your brand visibility for sure.
Phone speaker Keychains with ear buds are offered in attractive color choices and work as a phone stand that features earbuds, and a power-free speaker apart from being a keychain. It will help your recipients to amplify the sound of their  Smartphones without battery.
Bottle opener Keychains: Keep your clients happy by offering giveaways that they want. Bottle opener key rings are a rage and are certain not to miss. Offer the luxury of  having a bottle opener every time your clients have a keychain on hand with these delightful combo gifts. Available in a wide range of shapes and colors, these Keychains make a highly desired accessory that everyone will find highly useful.
Conveniently sized bottle opener Keychains will come out in the open during picnics, social gatherings, and cook out parties among others to put your brand on display. The best part is that these logo handouts will relieve your recipients of the task of finding a bottle opener that may not be readily available every time.
Let's be frank about it. Bottle openers are one of the most misplaced items at homes, offices and party venues. So, by handing out bottle opener Keychains, your recipients need not have to wait to open their beer or soda. All they have to do is reach out to their keys out to pop the top of bottles and enjoy the beverage!
Need more? Explore our complete line of custom Keychains to choose a model that matches your theme.