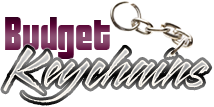 Keychains Can Never Go Out of Trend As Custom Giveaways
Posted by admin
Posted on September 22, 2021
Keychains are functional but often taken for granted and that is why these are at the top of the list in the most wanted promotional products among the audience. Advertisers planning a cost effective campaign will find custom keychains interesting giveaways that will ensure incredible brand exposure and consistent impressions. Go bold with intense colors, or stay with the classic metal and leather models- no matter how you wish to go about it, keychains offer something special for everyone.
Keychains are available in a wide range of styles that will appease executives, students, sporty audience and every other audience niche. Keychains are the most proven low cost way to build your brand, enhance brand visibility and create brand loyalty.
Printed keytags are among those products that don't get tossed and will be retained for a long time. Most recipients will hold onto and use Keychains till these work properly or even if they don't need it, they will pass it to someone else considering its high utility. Boasting one of the lowest costs per impressions among promotional products, keyfobs will make a great choice for advertisers planning a cost-effective campaign.
 Can Logo Keychains Build Brand Awareness
Custom giveaways are tried and tested promotional handouts for building brand and growing business. Studies show that consumers that have received promotional products are likely to do business with them. Gifts evoke a feeling of reciprocity in the minds of the audience and will inspire them to do something in return for you by supporting your business or spreading the word about your brand.
Keychains are one the most popular promotional products among consumers. The high visibility imprint space can be utilized to put your brand on a proud display and make your clients aware of your business to everyone who happens to see these. The best part is that Keychains will remain front and center of your audience and the world around as these never stay hidden in the closets but will remain at the finger tips, on the work desks or the key slots, thereby grabbing easy attention from people around.
 Printed Keychains can convey your powerful message along with the logo to ensure assured results for the marketing campaigns. Take for instance, how many times have you grabbed a Keychain to read the imprint on it?  Here the advertiser gets the undivided attention from the audience and a long lasting promotional impact. The more the keychain is used, the more brand exposure a company gains.
How do you plan to use custom keychains in your promotions? Share your thoughts with us on our facebook page.