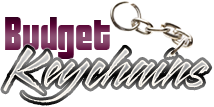 Custom Keychains – Gifts That Your Customers Will Always Appreciate
Posted by admin
Posted on March 27, 2018
The basic idea of business promotions is to get your customers think about your brand on a daily basis. If you are looking for a custom gift that will easily grab the attention and retain it, look no further than custom keychains. These logo items will make a free gift that keeps your brand at the forefront of their thoughts throughout the day.
Choose from a range of fully customizable keychains that will make a great hand out during all types of events that range from mailer campaigns to mass events like tradeshows or store promotions. Keychains are offered in countless styles that range from the practical to the whimsical. Pick up a model that matches your theme and budget.  Customize these with your message, mascot or taglines to add value and personal touch to  these custom keychains.
Here are some ways of employing custom keychains
As team spirit items
Keychains imprinted with the team mascot or slogan will make great team spirit items to the players and the supporters. You can choose from various models including metal keychains or sports themed keychains that will complement the theme.
As fund raising items
The low cost advantage will make custom keychains great fund raising items. Sell off these for a higher price to raise funds for non profit organizations or booster clubs. You will indeed be surprised to see the fan following that these pint sized items enjoy.
As mailer gifts
Low in weight and compact, keychains make superb mailer gifts that will not add up to the postage charges. Send it with your annual newsletters, special deal offers and more and make sure that your mailers will have a better chance to get opened.
 Referral gifts
Keychains will be an instant hit with all of your clients. Drive up  your referral sales by handing out these popular logo items to customers who refer your business and  enhance word of mouth publicity.
Tradeshow staples
Keychains are budget friendly gift items for mass promotions like tradeshows and business events. Customize these with your brand and see how your message will be seen far and wide and among an extended audience thanks to the speckled tradeshow crowd.
Corporate gifts
Gifts that can be used in the daily lives make the best gifts and this is what makes keychains a perfect pick as corporate gifts. Personalize these with appreciation message and brand and every time they use these keytags,  your brand will make an exciting talking topic in their social circles.
How has been your experience of using custom keychains as promotional items? Share your experiences at the comments below.