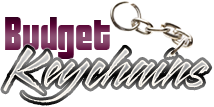 How Promotional Keychains Keep Your Brand Popular?
Posted by admin
Posted on March 28, 2018
Companies attain popularity over a period of time by marketing their brand, highlighting their social commitment and being party of the community events and activities.  Though popularity of the company is crucial it is the brand recall that holds a greater value in business promotions.
The more quickly your recipients identify your brand the more popular your business will be. The best way to enhance brand popularity will be to hand out free promotional items for loyal clients. Custom gifts allow companies to bring their brand closer to their clients and will make a cost effective alternative than mainstream advertisements like newspaper ads or radio spots.
Talking about custom gifts, keychains will make a great choice if you are looking for a cost effective custom gift that everyone will find useful. Though keychains are often taken for granted, these modest gift items will make a highly visible promotional token for your brand.
A world without keys and keychains will be that of chaos. Even in the digital age of today, an average family will have 6 or more sets of keys for their home, automobiles and offices to deal with. The best way to identify keys and keep it organized, keychains will literally handout your brand right into the hands of your audience.
Keychains grab easy attention as they travel along with your recipients thereby giving your brand a lot of attention. The best part is that these days, keychains have evolved to be multi tools that can perform a lot of tasks than just holding a bunch of keys. You can shop from a wide variety of keychains including bottle opener keychains, flashlight keychains, multi tool keychains and a lot more.
Here Are A Few Tips To Make Promotional Keychains Effective
Choose fine quality branded keychains: Custom keychains that you choose should be of high quality so that the clients can relate to your brand and become brand loyal.  This is also a way for marketers to show that they give only the best for their clients. Saving a few pennies by shopping for low cost keychains can leave a dent in your brand image. So, always make sure that you include top quality keychains in your promotional mix.
Customization: Effective customization is what turns an ordinary keychain into a high value promotional item. Leave your brand and message on these custom gifts in an interesting manner so as to grab the attention of the customers. Add taglines, funny quotes or artwork that will go well with the theme of the promotions to make your keychains well retained and attention grabbing.
Distribution: For maximum effect, choose mass events like tradeshows, community events and more where huge crowds of people gather. This will ensure a very high brand exposure and long lasting branding effect even while on a budget.
Promotional keychains will make an interesting way to market your business and  help your customers remember your brand. Functional gifts like keychains that get actually used in the daily lives will ensure more brand exposure and set off word of mouth publicity. So, what are you waiting for? Shop for these crowd pleasers and do let us know how you plan to employ it in your promotions in the comments section or in our facebook page.