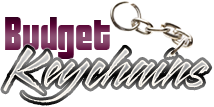 Custom Keychains – Gifts That Will Ensure Brand Impressions Hand Over Fist!
Posted by admin
Posted on June 29, 2018
Branding a custom keychain makes a smart way of advertising as it keeps your brand right in front of the audience while keeping the keys of your customers together. Your recipients will see your logo for many years. It is interesting to note that most people do not discard keychains unless it becomes useless because they find it easy to use a particular keychain for a specific set of keys for easy identification.
Custom keychains are offered in a range of wonderful options, which makes it easy for you to choose something that is truly remarkable and complements your business line. For instance if you are a realtor think of using house shaped keychains while a bicycle shaped keychain will make a better option for promoting cycling events or cycling clubs.
Acrylic keytags are light weight and durable and are well cut for the daily grinds. These keychains offered in brilliant solid colors offer a special kick and will never fail to attract the attention of anyone who sees it. The soft and flexible feel of these keychains will make it easy to fit into any pocket easily without causing any discomfort. Offered in various sizes and shapes, you can easily choose a model that is perfect for you.
Why keychains
If you still cannot decipher the exact reasons that make keyrings a perfect handout, this post will be useful for you.  Keychains are something that your clients will keep for a long time thanks to its long life span. While custom advertisements like flyers or billboards have only a very short shelf life, which may not be enough to retain the interest of the audience on a long term basis, high utility gifts like keychains will never fail to pique interest and make consistent impressions.
Quality is important
Keychains are offered in countless models and price rates that start from a few cents. However, make sure to choose premium quality keychains because these logo items will represent your brand and speak volumes about your services. If you are looking for an elegant keychain for your clients or high value clients Cerruti III Keyrings made of brass with gold and chrome finish will make a great choice.
Should you need high quality promotional keyrings for businesses, you have come to the right place at budget keychains. Shop now!