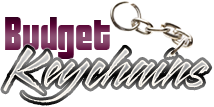 Custom Keychains -Gift Ideas That You Cannot Afford To Miss
Posted by admin
Posted on April 21, 2016
Losing your keys is an unpleasant inevitability for most of us. These could sit in your pocket and get washed with the laundry to disappear altogether or fail to pop up when you need keys the most on a busy morning.
But with the advent of keychains, keeping the keys well organized and safe has become way too simple. No wonder, custom keychains have evolved to be one of the most popular handouts for businesses for various types of business events and as personal gifts.
Mass promotions: Custom keychains are perfect for value building during all formal and informal business, social and individual events such as tradeshows and road shows among others. These make perfect choice as mass mailer gifts too. Everyone will love to get keychains for free simply because everyone will need these in their daily lives.
Fund raising items: High in popularity and low in cost, keychains make wonderful fund raising item for sports leagues, booster clubs and more.
As party favors: Light weight and easy to distribute, keychains make wonderful party favors as well. Be it for birthdays, milestone celebrations or as holiday gifts, these multipurpose keychains will make wonderful options. Uniquely designed, these keychains will make a great keepsake as well
Here are some of the popular keychain models that will make interesting items in your marketing mix.
Bottle opener keychains: Affordable and versatile, these keychains will come handy not just during a party in popping open a bottle but also to keep the keys safe. Imprint or laser engrave the promotional message or logo on these keychains before handing out as gift items. No matter when and where you choose to gift these keychains, you will find them instantly clipped to the keys of your recipients. They will stay around for a long time, bringing long time exposure to your brand logo.
Leather keychains: If you are looking for a keychain model that never gets trashed, look no further than these elegant masterpieces of leather keychains. These gorgeous printed leather key fobs will ensure a high ROI for brands without any repeat effort or investment. These make perfect promotional gifts to promote automobile brands, luxury lifestyle brands and home improvement stores and more. Available in a multitude of styles and color options, leather keychains are durable and designed for the rough and tumble of daily use.
Novelty keychains: Hand out these uniquely shaped keychains that make them look a wee bit different than ordinary keychains. Everyone will surely love these inspiring gift ideas that will readily earn them a few envious glances while your brand enjoys a proud display.
Budget keychains has a fabulous collection of keychains for everyone and every promotional theme. Shop right away
Share and Enjoy