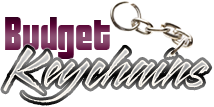 Promotional Keychains That Can Make A Difference To Your Branding Campaign
Posted by admin
Posted on April 29, 2016
Promotional keychains have always been popular handouts among business owners for a million odd reasons. These are fashionable, functional, compact and it is something that everyone needs.
Keychains as promotional items
Keychains are perfect for mass promotions like tradeshows, holiday gift bag items or mailer campaigns. Imprint your logo and message on these custom items and hand out your brand right into their hands.
Keychains ensure the ultimate portability that your brand deserves. Everytime your recipients lock their home or car, a stylish keychain at their finger tips will stir up a lot of curiosity among people around.
Budget friendly and easy to distribute, keychains will help you reach out to a massive audience in no time.
Here are 6 top selling custom printed keychains that can make a difference to your promotional campaign.
Oval acrylic Key Tags: A clear marketing winner, these keytags will make great handouts during Memorial Day parades, tradeshows, sports leagues and more! Imprint your logo and message and ensure a long term promotion and regular impressions at easy rates.
Bulk prices start at $.42.
Bottle opener keychains: More the use of your custom gifts, more will be its popularity. Hand out the dual advantage of a bottle opener and a keychain by handing out these custom gifts and see how your recipients will have a great reason to cheer for your brand no matter whether they are at a party or in car!
Bulk prices start at $.33.
Custom whistle with coil keychains Keys are easily misplaced even when they are tagged to a keychain simply because on a busy morning, people often forget where they had left the keychain along with a priceless bunch of keys of their home, car and office! That is where these handy coiled keychains make a practical gift idea. These keychains that can be hooked over the pockets or even tied around the wrists as bracelets will ensure that your recipients will never leave their homes without keys.
Bulk prices start at $.65.
Tools and hardware keychains : There is nothing bad as getting stuck in the middle of nowhere with no tool sets in hand. These multitool keychains that come with various add-ons like tape measure, can opener, pill case or flashlight among many others will make a gift to impress. Every time your recipients make use of these multi tools and manage their keys with equal ease, they will surely turn a few heads and your logo will surely get the limelight.
Bulk prices start at $.29.
Keychains were orginally designed with the basic purpose of securing the keys. But these days, keychains have become part of people's style statements and that is what makes unique keychains a popular custom gift. Make sure to include these ubiquitous items in your marketing mix and see what it does!