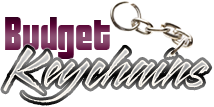 How Promotional Keychains Are Effective In Advertising
Posted by admin
Posted on March 2, 2016
Promotional gifts are the simplest way to reach out to your audience and to ensure consistent exposure for your logo. By handing out practical and trendy custom gifts, you can convey the message that you care for them and value their patronage in a subtle yet impressive way.
Ideally, the promotional item that you choose should not be just a novelty item or show piece but also practical items that are usable in the daily lives of customers. Promotional items make high speed marketing tools if they are used in the right way. Custom Keychains are versatile gifts items that can be handed out to all types of customers without the risk of facing rebuttal as everyone needs keychains wherever they go. Imprint your logo and message on these daily use items to put your logo on a piggy ride on these popular gift items.
Be it to lock their doors, car or drawers, everyone needs to keep several sets of keys safe and well organized in their daily lives and that is what makes these logo key chains a welcome gift for everyone. Keychains make promotional gifts that will never get trashed as these are designed to last long.
Why Custom Keychains
If you have been wondering what could be the reasons for the immense popularity of keychains as promotional gifts, here are a few reasons.
Longer shelf life and regular impressions : Unlike TV ads or radio spots that have only a very short shelf life, these custom gifts are used many times every day by your potential customers and will remind your recipients of your message. The concept of gift economies prove that free gifts go a long way in building communities and reinforcing customer relations and in ensuring reciprocity from the customers for your brand. So, every time they see these logo gifts, they will be inspired to reciprocate by endorsing your brand.
Budget friendly and popular: Keychains are something that everyone needs but this overwhelming demand has not jacked up its price even a wee bit even today. So, if you have been looking for a promotional gift for mass events like tradeshows or mailer campaigns, look no further than these custom gifts. The best part is that these logo items are available in a range of shapes, designs and colors to cater to all types of themed promotions.
There is a common notion that only exorbitant gift items can make your brand popular among your recipients. However, often we see that small gift ideas like key chains that will cost you a few pennies can go a long way in making your brand popular. Imprint your logo, inspiring quotes or message on these custom gifts and see how easily your brand will become part of your audience lives! Happy shopping!
To summarize, handing out promotional gifts is a great way to advertise about the products and services that your company provides. Custom key chains are ideal promotional gifts as they are used daily by potential clients, are cost effective and can be made into a variety of styles and designs.